ARK: Survival Evolved mods will be pushed into the main game
Studio Wildcard is making user mods for ARK: Survival Evolved part of the main game.

Published Mon, Apr 25 2016 4:37 AM CDT
|
Updated Tue, Nov 3 2020 12:00 PM CST
ARK: Survival Evolved continues to grow, with developer Studio Wildcard announcing that it's kicking off an Official Mods Program that will see user-made mods become part of the main game.
The user-made mods being folded into the main game will take place not only on the PC but the Xbox One version of the game. It'll be starting off with The Center, a fantasy-themed map that will drop next month, while Primitive Plus, which makes you rely on wood and stone, will be released in the summer.
Studio Wildcard hasn't added whether mod creators will receive compensation ($$$) for their work, but it's great to see the developer moving in this direction - and including console gamers in on the modding fun.
The image above is from 'The Center' map in ARK.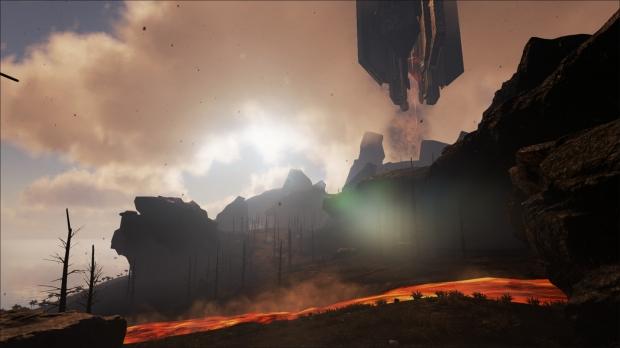 Related Tags