SEGA's official Mega Drive emulator has been announced for Steam
SEGA has announced that they're going to provide their own, official, solution to emulation of the Sega Mega Drive, which will be available on Steam.
Published Thu, Apr 21 2016 7:27 AM CDT
|
Updated Tue, Nov 3 2020 12:00 PM CST
Emulation is a touchy subject, both legally and socially. We love older games and when we can't play them natively, we emulate them with the plethora of different emulators that exist. SEGA is releasing an official emulator for the classic Mega Drive so as to take matters into their own hands, giving you official access to their library of games.
They already have reinvigorated a few games, via Steam and through various consoles, but here they're introducing their own hub that includes keyboard and mouse support and a number of different graphical enhancement filters that can be applied if they happen to suit you. Like other emulators, you'll be able to save at any point with a savestate system with probably the best emulation engine available, considering the official nature of it all. All games will also come with Steam Workshop support, so you can import mods and make your own.
The hub itself will be free, though games will naturally cost and you'll have to purchase a game to get access to the hub. Thus far it doesn't seem as if you can bring in your own ROMs, likely for very obvious legal reasons. The best part about the new hub? The interface is that of a super SEGA fan from the nineties, with a CRT and a wall full of merchandise from the era. The full list of games that grant access to it is below just after the break.
Golden Axe

Altered Beast

Comix Zone

Ecco the Dolphin

Gain Ground

Shinobi III: Return of the Ninja Master

Vectorman

Crack Down

Shadow Dancer

Space Harrier II

Ecco Jr.

Alex Kidd in the Enchanted Castle

Bonanza Bros.

Super Thunder Blade

Kid Chameleon

Ristar

Galaxy Force II

Columns

Eternal Champions

Fatal Labyrinth

Bio-Hazard Battle

Columns III

Sword of Vermilion

Virtua Fighter 2

Ecco: The Tides of Time

Alien Storm

Decap Attack

Flicky

ESWAT: City Under Siege

Golden Axe II

Landstalker: The Treasures of King Nole

Shining Force

Wonder Boy III: Monster Lair

Streets of Rage 2

Alien Soldier

Light Crusader

Gunstar Heroes

Streets of Rage

Shining Force II

Shining in the Darkness

Beyond Oasis

Dynamite Headdy

Golden Axe III

Phantasy Star II

Phantasy Star III: Generations of Doom

Phantasy Star IV: The End of the Millennium

Streets of Rage 3

Revenge of the Shinob

Vectorman 2

Wonder Boy in Monster World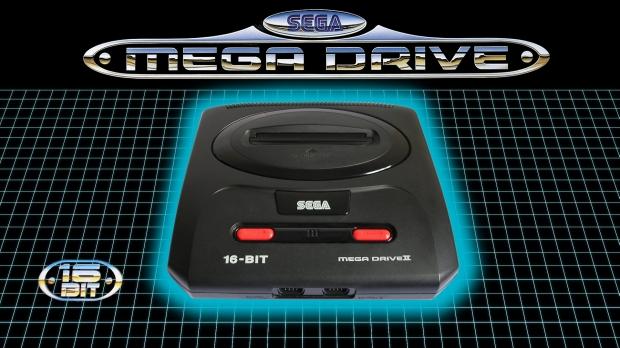 Related Tags