Vizio has just unveiled its new M-Series and E-Series sets, with both of them being 4K capable and some super-awesome features with a great price point.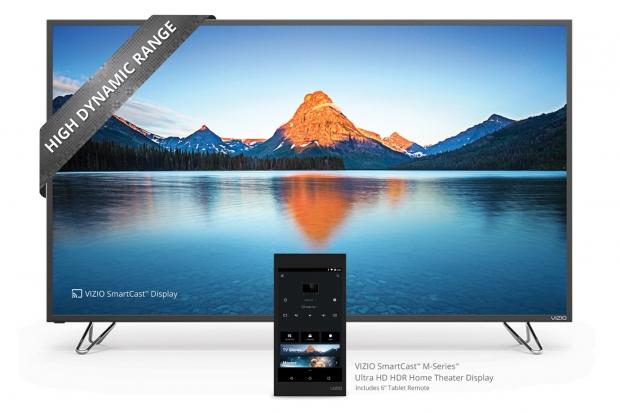 The new M-Series TV features a 6-inch Android tablet remote running Vizio's SmartCast app, and includes support for Google Cast so that you can stream from other devices throughout your house. The M-Series 4K TV features better image quality than its predecessor, with twice as many active LED lighting zones (64) for higher contrast ratios, and HDR video and Dolby Vision support.
The new 4K-only line of TVs from Vizio start at $850 for the 50-inch model, while the 80-inch model is priced at $4000. The updated E-Series has less options, with the 43-inch model setting consumers back $470, while the bigger 70-inch model costs $1700. No HDR support is provided, nor is Dolby Vision, and there are only 12 active LED zones, down from 64 on the M-Series.