Apple quietly updates the new ultrathin Macbook, makes it viable again
Apple has quietly updated their minuscule 12-inch Macbook, swapping in Skylake processors and PCIe-based storage for an overall faster machine.
Published Tue, Apr 19 2016 2:09 PM CDT
|
Updated Tue, Nov 3 2020 12:00 PM CST
Apple's thin and light Macbook, a return to the popular less expensive non-pro brand, has been updated with new Skylake processors that should help increase already great battery life and boost performance while still keeping it just as petite.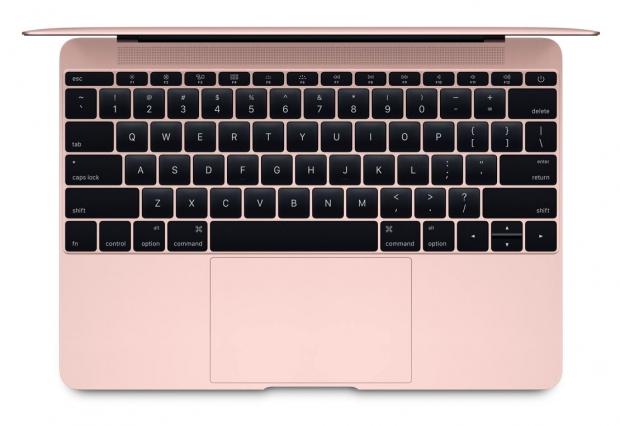 The exterior has retained the same svelte 11.04 x 7.74 x 0.52-inch and 2.03lbs dimensions, but pick up a new Rose Gold finish to compliment the Space Grey, Silver and Gold options already in the store. The changes under the hood are evolutionary, changing out the Broadwell M processors for Skylake M. Now the $1,199 model comes standard with a new 1.1GHz dual-core Intel Core M3 attached to 256GB of PCIe-based storage with 8GB of LPDDR3 1866 and Intel's HD 516 pulling graphics duty. The more expensive $1,599 model switches to a Skylake-based 1.2GHz Intel Core M5, 512GB of PCIe-based storage and the same 8GB of LPDDR3 1866. There's an option for both models to upgrade their storage and the processor to a more speedy M7 variety as well.
One of the major complaints against the re-envisioned Macbook was that the storage was much slower than it should have been, being purely SATA based, which has now been fixed at absolutely no price increase. The inclusion of the new processors should help with battery life and even the overall experience. Battery life is quoted as being an hour longer at around 10 for browsing and 11 fro movie playback. The original is a testement to the memory management and general efficiency of OSX, with most tasks being completed with ablomb. You won't use it as a primary video editing platform, however.
Related Tags