Counter-Strike 1.6 playable on Android phones
Android owners can now get their counter-terrorism FPS fix on the go.

Published Sun, Apr 17 2016 8:32 PM CDT
|
Updated Tue, Nov 3 2020 12:00 PM CST
Technology really is awesome, isn't it? Homebrewers and hackers have done all sorts of amazing things like getting DOOM to run on an ATM. Now that same spirit has brought Counter-Strike 1.6 to Android phones.
That's right, you can now play one of the most coveted and beloved shooters in existence, Counter-Strike 1.6, on your Android phone. It's a straight port over to Android, so you'll be playing the authentic flavor of CS 1.6 on your mobile.
Sure the screen is pretty much filled with touchscreen icons, and we can only imagine how janky it is to play a frenetic shooter on a phone, but you can also pop in an OTG cable for controller support. Given the flexibility of Android, you could probably even get mouse and keyboard action in as well for an extra nerd bonus.
To get Counter-Strike 1.6 running on your phone, you'll need to have Xash 3D Android pre-installed and move around some files. Drop over to the Github page to get everything set up.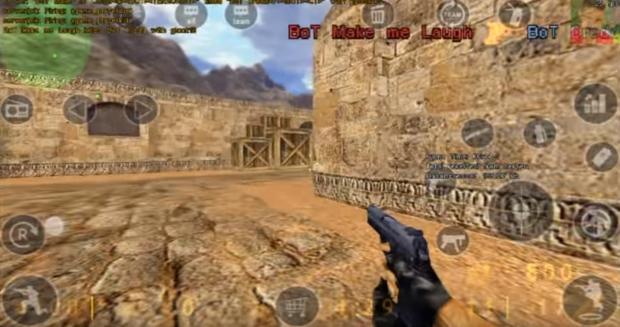 Related Tags