Most people have probably not heard of the name Hasselblad, and for those who do know the company, it has been a while since they've been in the headlines. Hasselblad is an iconic company, making cameras since 1941 and have been involved in some of the most iconic photos of all time.
The Beatles' Abbey Road cover, the black and white portrait of Steve Jobs, and the first photos taken on the moon from the 1969 moon landing were all shot on Hasselblad cameras. Well, the company is back with the new H6D camera, available in two forms. The first is a huge 50-megapixel offering, while the second is an insane 100-megapixel camera.
Both of them rock a new autofocus system that is capable of locking onto specific points, such as a subject's eye, so that the photographer can track it and adjust composition. The H6D also rocks features that we have on smartphones and compact cameras, like a touchscreen and 4K video recording. As for price, the 50-megapixel version costs $27,000 while the 100-megapixel camera rocks a huge $33,00 price - and for these prices, you won't get a lens - they're extra.
Why would you buy the Hasselblad H6D over something from Canon, Nikon or Sony? Well, they're big, heavy, and slow to shoot with - so you need to shoot differently with the Hasselblad H6D. The benefits? Images that feature an insane amount of detail and a beautifully wide dynamic range.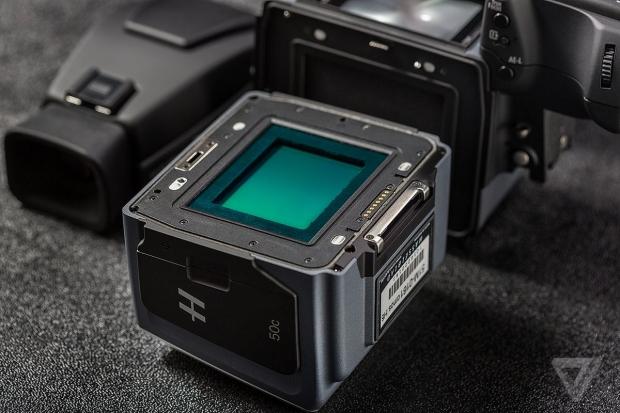 The Verge has played with the H6D, reporting that they "used the H6D to shoot both still life and portraits in a studio setup, and it was able to capture far more detail than any smaller camera we've used in the past. The sheer size and resolution of the files mean you can zoom in incredibly far on an image and still have unmatched levels of clarity. The wide dynamic range lets you see details in the shadows and highlights that even full-frame DSLRs can't match. And the large physical size of the sensor combined with Hasselblad's precision lenses provides ultra smooth out of focus backgrounds and beautiful transitions from in-focus to out-of-focus areas".