Mechwarrior Online enters the eSprots world with $100K championship
Mechwarrior Online is getting even more competitive by entering the eSports world with a $100K prize pool to get people interested in playing.
Published Thu, Apr 7 2016 12:09 PM CDT
|
Updated Tue, Nov 3 2020 12:00 PM CST
Mechwarrior Online is going pro and entering the eSports world with a bang. Piranha Games has announced that you can sign-up your team to compete in a Mechwarrior Online World Championship with a $100,000 prize pool to vie for.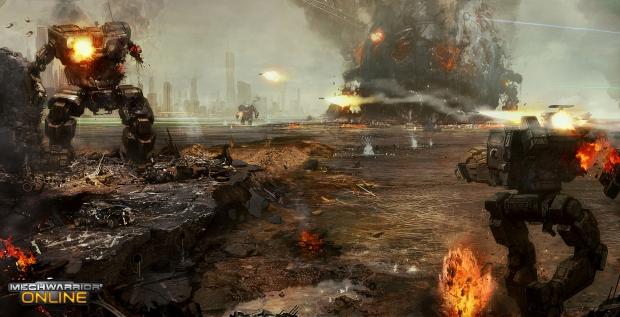 The regional qualifiers are set to begin this May with the regional finals happening on a date that hasn't quite been set yet in the fall. The final competition will be taking place on December 3rd in Vancouver BC at a large event, the first of its kind, called MechCon. So far they've seen 78 different teams register for the competition. And with $100K on the line, there's likely going to be plenty more signing up too.
Aside from the big prize and few dates, no other details have been announced. What map or game mode will be played during these tournaments isn't known, but it'll encompass the same 8v8 combat matches that last 15 minutes and will be restricted to using the first person view only. The tournaments will be played online, on your own machines, but the final match will have similar hardware specs already set up for everyone to use.
It's nice to see a new type of game making it into the eSports sphere. This game absolutely requires the use of teamwork and good strategy to actually win. Just running into the fight won't be a good idea, and you'll probably not survive too long. With a good leader and good communication, the day can be won. This is a good match for competitive play in this manner. If you're interested in competing, take a look and sign-up here.
Related Tags