Overwatch has been caught in the midst of some controversy regarding a victory pose that's made by one of the characters, Tracer, late last month. In a bid to better represent the character, as well as appease the angry fans, Blizzard has announced the new victory pose animation, which is pretty much the same thing, with only slight differences.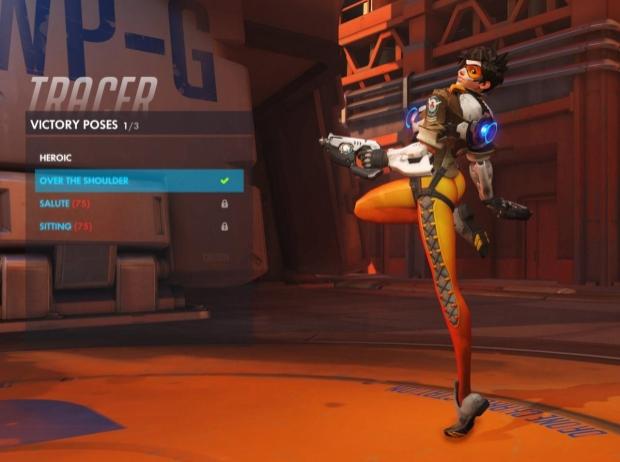 The new animation is mostly similar though the focus as changed from Tracer's backside to instead be put on her athletic skills as she stands on one leg, on her toes in fact. The original version was more a showcase of the derriere and was said to not accurately represent the character, so it was thus changed today.
The controversy around that victory animation started in a thread where a very astute individual laid their case out regarding why such a pose was not acceptable. It was not necessarily that it was a more overt sexuality-based gesture, but instead that it hadn't anything to do with the actual character. The games director, Jeff Kaplan, replied to that thread, stating that he actually agreed and that the team had another animation that would be better suited.
"We weren't entirely happy with the original pose, it was always one that we wrestled with creatively," Kaplan explained in his reply. "That the pose had been called into question from an appropriateness standpoint by players in our community did help influence our decision--getting that kind of feedback is part of the reason we're holding a closed beta test--but it wasn't the only factor. We made the decision to go with a different pose in part because we shared some of the same concerns, but also because we wanted to create something better."
Kaplan's willingness to change has been seen as a sign that the game might easily be changed given enough community pressure, which is taken as a bad sign, though this decision was largely one that was already made and only influenced further, not enabled by, the community.