Star Ocean 5 is starting to look very good given the hardware that it's running off of. Square Enix is targeting, and it will be running at, 1080P on the PS4 when development is finished. They've been able to optimize the experience to run at that resolution because it's only natural that it do so. There's no deception here, though final framerate hasn't quite been announced yet.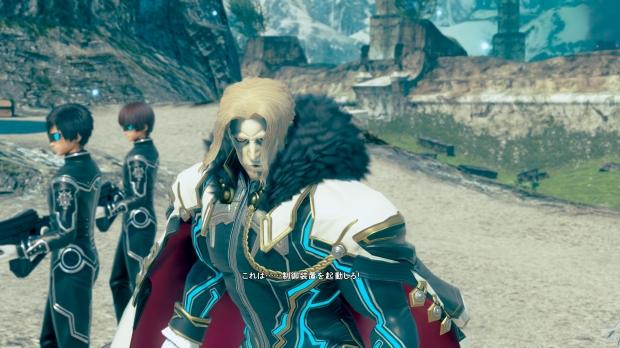 In these photos we get to glimpse at all three of the villains of Kronos, a technologically advanced world in Sector K of the known galaxy, which happens to be very hostile to the Galactic Federation that you'll be a part of. The screenshots show off the level of detail that Square Enix and triAce are shooting for though the ship is admittedly less than stellar.
Those three villains are known as General Arma, one of the more ruthless commander's of Kronos' military forces, Aron who is a subordinate of Arma and captain of an airship and Torus, a director of a planetary research facility that performs experimentation on humanoid subjects.
Star Ocean 5 is still scheduled for a full western release sometime this summer, though only for the PlayStation 4, we won't be seeing it on the older PS3 in the western region.