GDC 2016 - AVADirect entered the VR gaming PC world quite quickly, and in a huge way, with beautiful, and compact VR gaming PCs. Their next step? Giving away the AVA Sixense Ultimate VR Desktop & Sixense STEM System Devkit. Yes, an entire VR gaming PC and the super-awesome STEM controller system from Sixense Motion.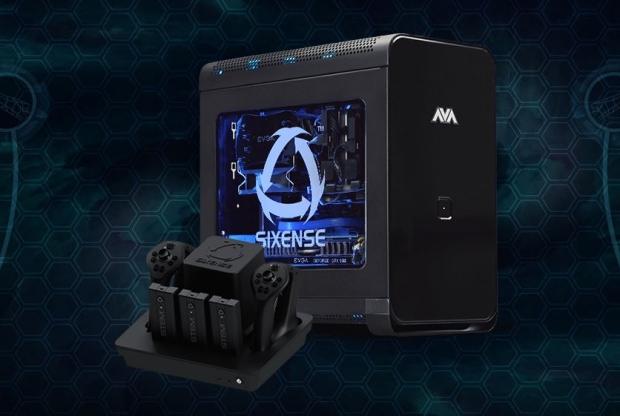 The AVA Sixense VR Desktop can be configured with an NVIDIA GeForce GTX 980, GTX 980 Ti or Titan X - providing the ability to play virtually any game at 1080p and above at 75FPS+. The STEM system from Sixense is an amazing wireless motion tracking controller setup for desktop and mobile VR, which is something we fell in love with at CES 2014.
But we're all here for the giveaway, which has a total value of $2599 - in this, you get the AVA Sixense VR Desktop packed with an Intel Core i7-6700, GeForce GTX 980 Ti from EVGA, 16GB of DDR4, and the STEM base with two STEM controllers - the best start for a VR system. All you need from here is the Oculus Rift and you're good to go.
To enter, visit the AVADirect website.