PlayStation VR can broadcast PS4 games within a virtual living room
Users will be able to play PS4 games and watch Netflix within Sony's PlayStation VR.

Published Wed, Mar 16 2016 3:34 PM CDT
|
Updated Tue, Nov 3 2020 12:00 PM CST
GDC 2016 - Sony has revealed that all existing PS4 games will be playable within the PlayStation VR headset, along with a host of media playback like Netflix and 360-degree photos.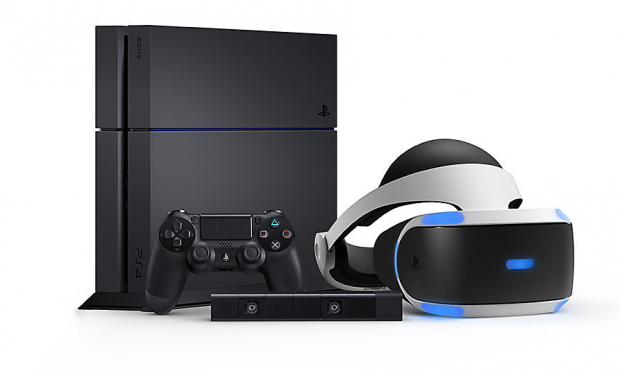 With the PlayStation VR's newly revealed Cinematic Mode, gamers can play PS4 titles in a virtualized space within the headset. The mode essentially transports gamers into a sizable rendered living room environment where the game is broadcast on a huge digital screen that measures up to 225 inches wide.
"With the headset on, users can also go into 'cinematic mode' to see the entire 16:9 PS4 menu and play all of their PS4 games," said Sony President Andrew House.
PSVR's Cinematic Mode isn't limited to just games. PlayStation owners can use the function to interact with 360-degree video and photos to enter the content they're watching, or stream Netflix and other media content. Remember that the PS4 games rendered in Cinematic Mode won't be in VR, they'll just be played in a VR space.
"Users will also be able to enjoy 360 degrees photos and videos that are captured by devices such as omnidirectional cameras on PS VR via PS4 Media Player, which will let them feel as if they are physically inside the captured scene," Sony said about the PlayStation VR's Cinematic Mode.
What's more is that key PlayStation 4 features like Share Play will be compatible with the headset, which sets a new, unprecedented level of interactivity for console-based VR.
The PlayStation VR is set to release this October for $399and , and won't come with the required PlayStation Camera peripheral.
Related Tags