Gears of War: Ultimate Edition for the PC got off to a pretty bad start when it was released at the beginning of the month. It was a complete mess for AMD cards and a slightly smaller mess for NVIDIA cards. DirectX 12 was there, but it didn't quite provide the performance boost that we thought, and expected, it would. But a new patch coming out soon should prove to fix quite a few of the more worse problems.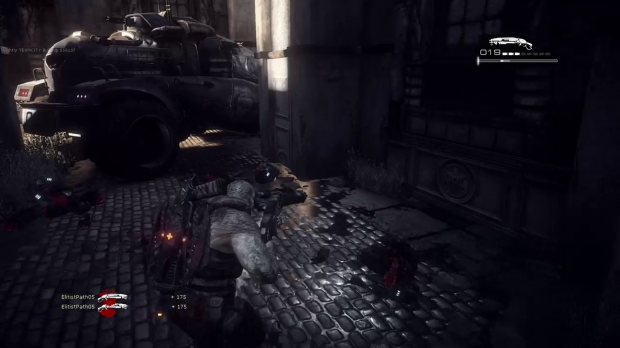 This new update will include a lot of performance optimizations, tweak Ambient Occlusion and disable mouse smoothing, some of the most requested additions to the game. Unfortunately, if you have a 60Hz monitor, you're still limited to the up to 60FPS, even with V-sync turned off. At the moment they're working on a fix for that. And they're also looking into adding an FPS counter into the game since very few external solutions support UWP or even being available in DirectX 12. FRAPS, a popular solution, doesn't work in DX12 enabled games, for example.
The most important fix in the patch are the performance enhancements, and under-the-hood changes they've made so that AMD cards don't result in a whole screen of graphical artefacts or other strange occurrences. Now it'll actually be playable, even if it's limited to the refresh rate of your monitor. And at least a smooth constant 60FPS is acceptable for playing, if not really for showing off.
The full list of changes in the patch we'll get next week:
Performance optimizations

Refactor of texture settings to better reflect VRAM requirements and to better manage the texture levels for each setting

Ambient Occlusion tweaks (visual adjustments on our end)

Tuned mouse coming out of roadie run.

Disabled mouse smoothing