AMD will be teasing their next-gen Polaris architecture, the Radeon R9 Fury X2, and latest software improvements for Radeon video cards during the Game Developers Conference next week - but, there's a larger event that I feel AMD will be shining a spotlight on - its Capsaicin party, in San Fransisco on March 14, and we will be there - but now you can join us, through a live webcast!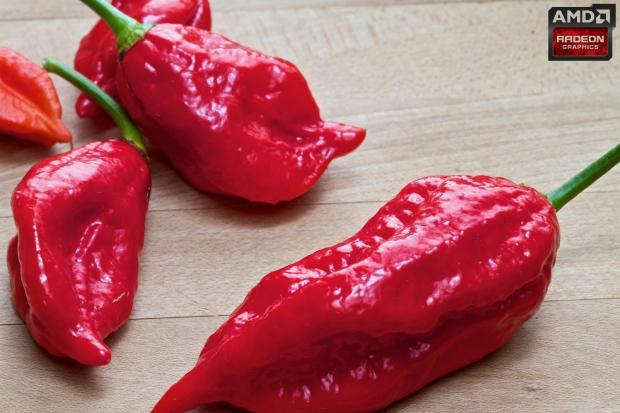 AMD has announced that there will be a live webcast of the Capsaicin event, where the company will be showcasing the latest innovations from the Radeon Technologies Group. RTG Marketing Director Chris Hook posted on Twitter that they will be showing off some very hot and spicy new innovations during GDC 2016.
Last year, AMD announced their LiquidVR software program during GDC 2015, but this event is called "Capsaicin", which is a marquee developer and press event hosted by RTG's Senior VP and Chief Architect Raja Koduri. We will be there in person, bringing you everything live from the event.