Launch deathclaws at your foes in this hilarious new Fallout 4 mod
Absurdity and hilarity meet in this awesome new Fallout 4 mod.

Published Mon, Mar 7 2016 9:34 AM CST
|
Updated Tue, Nov 3 2020 12:00 PM CST
If you're looking for yet another must-have Fallout 4 mod to add to your list, then you've come to the right place. Earlier this morning I found this little gem that allows you to launch deathclaws out of a rocket launcher--yes, really.
Thanks to pigeonmancer, the dastardly creative mind behind the Deathclaw Launcher, Fallout 4 gamers everywhere can now spice up their post-apocalyptic world's with some chaotic humor. The mod adds in a special rocket launcher that blasts deathclaw eggs that instantly hatch on impact, spawning a towering deathclaw to annihilate everything in sight.
The mod is very easy to install and won't conflict with any other weapon mods, but you'll need to do a quick console command 'help "deathclaw egg" 4 ammo' search to find the right ammo--normal deathclaw eggs don't do the trick.
The deathclaws you summon with the launcher aren't hostile to you, so they're kind of like mini pets that will do your dirty work. As an added bonus, you can hunt them down for some extra XP and materials, and I think it's quite hilarious using the weapon against wild deathclaws.
I've used this mod to see how tough each of the Commonwealth's cities are, and so far, Diamond City is at the top. Takahashi is pretty damn tough for a cook-bot, and Moe's Swatters are surprisingly effective against deathclaws. Oh, the launcher is also upgrade-able with crafting mods, so you can make some pretty insane alterations.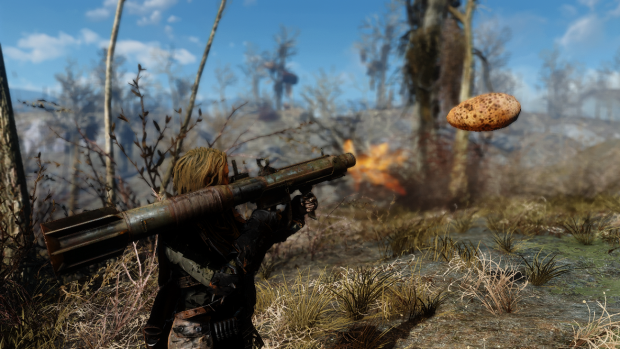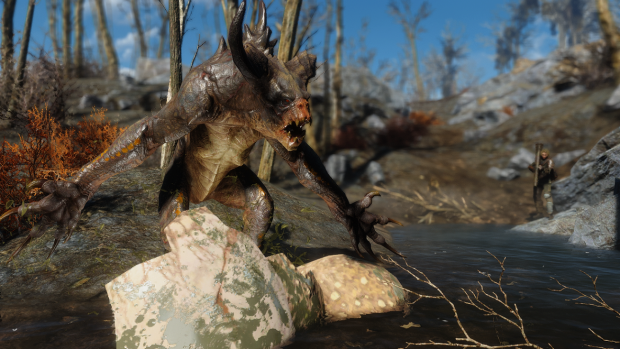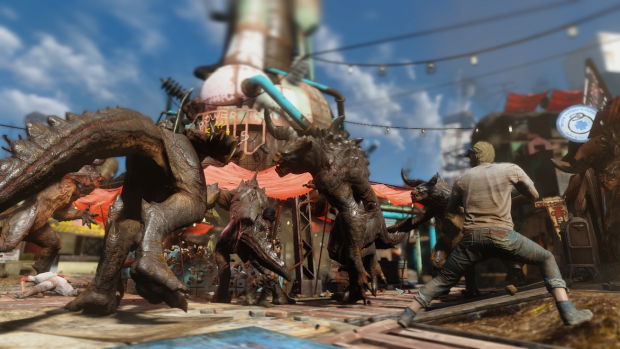 Related Tags