AMD is chasing 16K per eye (32K) at 144Hz and above for VR
AMD wants to see 16K per eye at 144Hz for the optimal VR experience, wants 'virtually no latency'

Published Wed, Mar 2 2016 9:30 PM CST
|
Updated Tue, Nov 3 2020 12:01 PM CST
One of the things that excites me about AMD and its newly-formed Radeon Technologies Group, is that they're looking to the stars - especially when it comes to their next-gen Polaris architecture, and virtual reality. WCCFTech recently interviewed Guennadi Riguer, one of the lead software architects of LiquidVR. Before this, we had RTG boss Raja Koduri say that AMD wanted 16K @ 240Hz for "true immersion".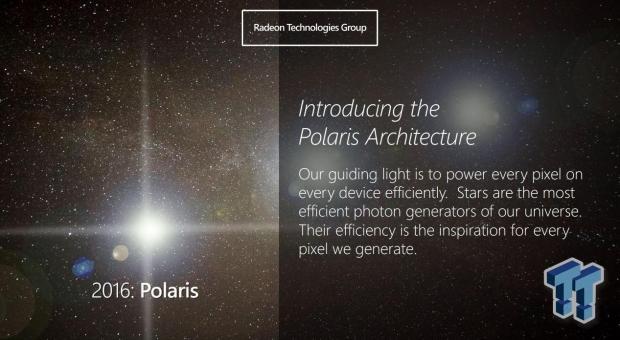 Riguer started off his talk with the site saying: "We at AMD are very passionate about graphics, VR with its high graphics demands is particularly exciting. However, VR is more than just pretty graphics. As a platform, it has the capacity to revolutionize how we interface with computers and provide a whole range of new experiences we haven't even imagined. Because of that we see VR as more than 'just another cool technology' and we firmly stand behind the efforts to bring immersive, unique experiences to Radeon users through continued innovation of LiquidVR".
The thing that piqued my interest, was that Riguer teased AMD is chasing 16K @ 144Hz... which is just completely crazy, but in a good way. He said: "LiquidVR is a set of technologies that has a very clear mission: to take maximum advantage of GPUs to enable rich and seamless content. As VR technology evolves, so will LiquidVR - we have a robust roadmap that will tackle a wide range of issues the industry already talks up as the next set of challenges we'll be facing. We believe that with LiquidVR, AMD has helped the industry to take a first big step in this wonderful new immersive world called virtual reality".
This part, is the most exciting, where Riguer added: "LiquidVR will continue to drive hardware and software technologies that will ultimately lead to the nirvana of VR: 16K/eye, 144Hz and above refresh rate, and virtually no latency, all in a wireless, small form factor package".
Related Tags