Xbox boss teases upgradeable hardware for the next-gen Xbox
An Xbox that can be upgraded? It's about time, Microsoft.

Published Wed, Mar 2 2016 3:24 AM CST
|
Updated Tue, Nov 3 2020 12:01 PM CST
If there's one huge area where consoles lose out to PCs, it would be that they're not upgradeable. Console owners and fans would disagree, saying that it creates an ecosystem that allows Microsoft, Sony and Nintendo to develop, and let third-party studios develop games for hardware that is identical between consoles. So, if one person owns a PS4 - the other 25 million+ have the exact same hardware.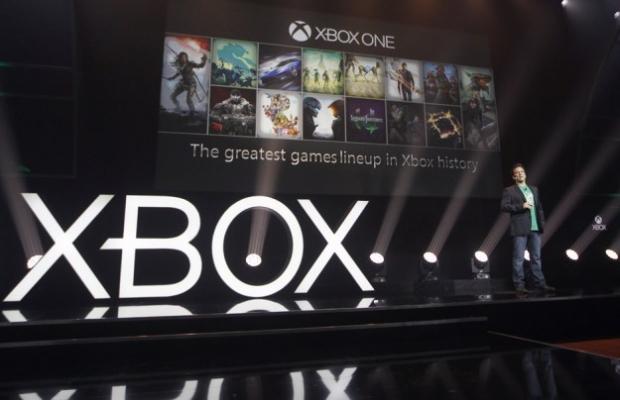 Well, according to Xbox boss Phil Spencer, this could all change in the future. Optional hardware purchases could happen, and they would be different to the "optional" microtransactions games have today, except you'd actually get value out of spending money. Speaking with Polygon, Spencer said: "When you look at the console space, I believe we will see more hardware innovation in the console space than we've ever seen".
He continued: "You'll actually see us come out with new hardware capability during a generation allowing the same games to run backward and forward compatible because we have a Universal Windows Application running on top of the Universal Windows Platform that allows us to focus more and more on hardware innovation without invalidating the games that run on that platform". So that makes sense, as we really do need hardware innovation in the console space, as it has been dead for 10 years now - we're still in the 720p-ish 30FPS-ish world, and that's shocking, as it's 2016 - not 1996.
Spencer added: "We look at these other ecosystems out there like mobile, tablet and PC and we see that they have a very continuous evolution cycle in hardware, whereas between console generations most of the evolution is making it cheaper and potentially making it smaller. Both are meaningful but don't make the games play any better. If you look at PC specifically and see the evolution that happens there, there's no reason why console can't ride that same curve".
"I still think a console is the best price to performance deal that is out there but when you look at the evolution", he added, and finishing off, Spencer said: "I'm not going to announce our road map for hardware ... but what I wanted to say on stage for people when they see this vision of ours and question our commitment to console I want to make sure that people see that what we are doing enables us to be more committed to what consoles are about than we've ever been and innovate more consistently than we ever have. That's the key for me".
Related Tags