Galactic Civilizations III goes rogue with the Mercenaries Expansion
Stardock just released the first full expansion pack t o Galactic Civilizations III, Mercenaries, giving plenty more content.
Published Fri, Feb 19 2016 3:54 PM CST
|
Updated Tue, Nov 3 2020 12:01 PM CST
Galactic Civilizations III: Mercenaries, the first full-blown expansion for its popular 4X space strategy game is now live on Steam. It adds a new campaign, Galactic Bazaars, new races, the ability to recruit elite units with special abilities, new ship parts, and much more.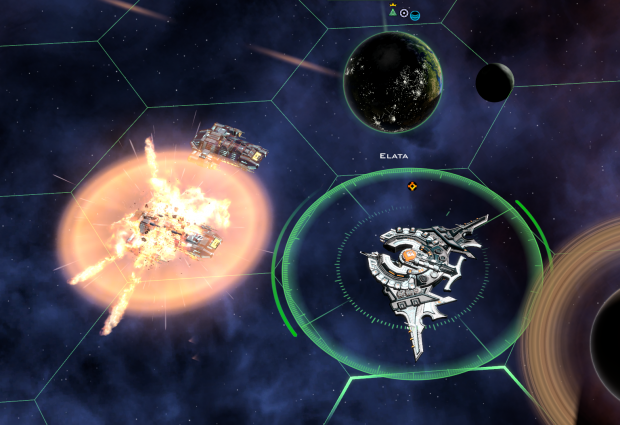 In Mercenaries, you will be able to visit new Galactic Bazaars where you can hire mercenaries to assist in expanding across the galaxy. With several new mercenary ships and multiple Bazaars to discover on each map, the expansion offers hours of unique gameplay.
"Once they're gone, they're gone," said Paul Boyer, Lead Designer of Galactic Civilizations III. "When a mercenary is hired by a civilization in a game, it is no longer available to the others. You will need to act quickly and choose wisely in order to get the best mercenaries and leave your enemies without." The campaign for Mercenaries centers around the peaceful Torian race who have long been enslaved and farmed for their meat by the cruel Drengin. Explore and discover mercenaries, then hire them to aid in escaping the oppressors. Liberate the Torians and help them rebuild their shattered civilization while staying out of reach of the Drengin.
The expansion also includes the Arcean faction and an old favorite from Galactic Civilizations II, the Torians. The Arceans are an ancient and honorable civilization of warriors and the Torians are an aquatic species seeking to escape the slavery of the Drengin. Both races come with new traits, abilities, and tech trees.
Along with this expansion, Stardock is releasing the v1.6 update to the base game, which is a free update for all Galactic Civilizations III game owners. Improvements include more detailed match results, AI improvements, visual updates, and balance improvements.
Related Tags