Named '!inverse', this new invention by indie designers 'Rational Bananas' has been in the works for quite some time, focusing on a single goal - create the world's smallest case that can back a full-sized GPU and water cooling.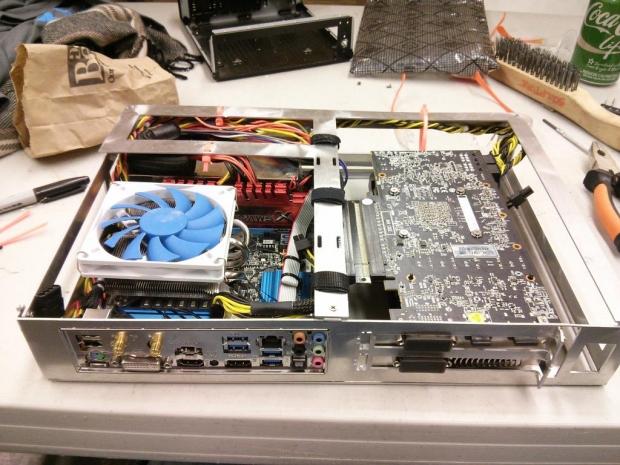 The project background and development process can be found here, with lead designer Ray also posting up a complete PC build and thermal tests on Hard Forum. This small form factor case is designed as a complete alumnimum housing for your components and was described to me in a conversation as "a steambox-style case."
The tester build in its entirety includes an Intel i5-4690K, 8GB of RAM, a 120GB SSD, 500GB HDD and a GIGABYTE AMD Radeon R9 390 video card. While this system fitting into an 11-liter case is an impressive feat alone, Ray further overclocked this processor to 4.4GHz. The temperature tests brought back some interesting results, with the 4.4GHz overclock ensuring that the CPU was running a little hot under load at a max of 89 degrees celsius, with the VGA under stress, capping out at 94 degrees.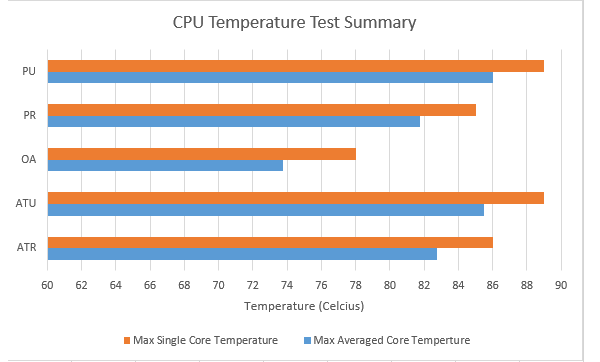 Measuring in at 464mm x 308.5mm x 72mm, the exact liter measurement for this case comes in at 10.31L and is built to accommodate mini-ITX motherboards and SFX power supplies. Further information can be found on the official website, here.