A Legend of Luca trailer shows us why VR sword-fighting is awesome
A VR game lets you take on the role of Link in a Legend of Zelda inspired sword-fighting, dungeon-crawling FPS game.
Published Thu, Feb 18 2016 4:09 PM CST
|
Updated Tue, Nov 3 2020 12:01 PM CST
VR has lot of possibilities, and can help us experience things we never could, like actually engaging in pitched sword-fights in the tight confines of a dungeon. This trailer for A Legend of Luca shows us precisely why that would be a great game idea. Just imagine using an actual (though not sharp or dangerous) sword-like controller to swing and destroy your enemies?
This FPS is inspired by The Legend of Zelda and takes the dungeon crawling aspect and puts you square in the middle of it. Smash through your enemies, shoot lighting from your sword and bash those pots to find precious Rupees.
The game will be available on Steam on April 29th and makes use of the HTC Vive's ability to let you use an entire room. There're multiple rooms that you can wander around in with smooth transitions so you don't end up walking into a wall. How they're doing that is likely a procedural technological marvel. Multiple weapon types will make their way into the game, potentially even with dual-wield capabilities. Earlier videos showed the use of a staff, while this lets you slash your enemies to bits with a lightning shooting sword.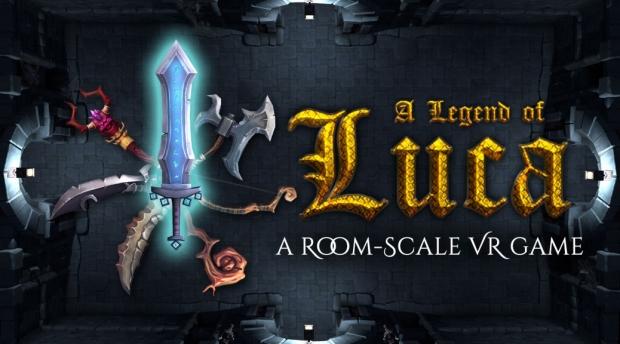 Related Tags