Having performance issues in XCOM 2? This mod stops wasting your time
A mod helps to speed up the game by removing those unnecessary and time consuming pauses that happen all too frequently.
Published Mon, Feb 15 2016 11:59 AM CST
|
Updated Tue, Nov 3 2020 12:01 PM CST
It's a problem with all turn-based strategy games that have this much data being processed per turn. It's not related to the graphics (though we do wish they were slightly better here), but it's common and it's annoying. The delay that happens deep into a very tough and demanding mission when you relinquish your turn to the evil alien overlords. It's slow, incredibly so, but there's a way to speed things up with a new community made mod called "Stop Wasting my Time."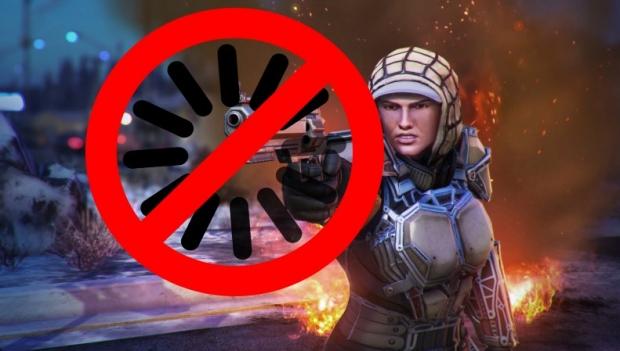 This mod can't quite speed up those calculations, but it can remove some unnecessary pauses that occur at some points throughout the game, which ends up shaving off a significant amount of time, time that could otherwise be spent looking at the overview with a sad look on your face as you're confronted with nearly impossible odds, a small tear escaping down your cheek.
There are some pauses that can't be removed by modding, but everything else that can be, has been. In the latest iteration even removes some voiceovers that pause the game, telling you things you likely already know anyway. They also speed up unit movement by 20%, which is enough to keep things immersive and just short of Sonic the Hedgehog speeds. The full changes and what the mod does are listed in pretty bullet form below.
Combat changes:
Removed 1-3 sec pause after shooting, throwing grenades, abilities, etc.

Removed 1 sec pause after getting a kill

Removed 2.75 sec pause after going into cover

New! Reduced pauses from reanimating corpses and unburrowing chryssalids by 80%

New! Removed unskippable Bradford voiceovers:

1, 3, and 6 turns remaining warnings

Civilians dying warning

Increased unit movement speed by ~10% (Lowered by popular demand - can be reduced back to normal under Options --> Gameplay --> Unit Movement Speed)

Removed slowdown of non-attacked enemies during overwatch slow-mo
Non-combat changes:
Increased the speed of the Avenger on the global map

Reduced the fade-in time of the horrendously slow color picker
Related Tags