Oculus founder says Rift pre-orders far outweigh dev kit orders
Palmer Luckey says that Oculus Rift orders are way more than DK1/DK2 units.

Published Wed, Feb 10 2016 8:42 PM CST
|
Updated Tue, Nov 3 2020 12:01 PM CST
During the Unity Vision Summit, Oculus founder Palmer Luckey had some choice words to say regarding the expectations of Rift pre-orders, and that it should be far more than a few hundred thousand units.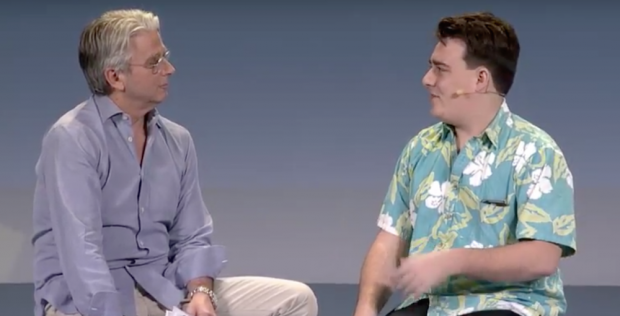 Luckey said: "A few hundred thousand dev kits is nothing compared to what we will be doing this year...". Luckey also added that Oculus had shipped around 200,000 developer kits to developers, including the DK1 and DK2 units. Judging by what Luckey is saying here, it looks like he's hinting that Oculus would be shipping millions of Rift units, and that doesn't seem right.
We reached out to our good friend Anshel Sag, Staff Technologist and Technical Writer of Moor Insights & Strategy, who said: "I believe that it would be extremely unlikely that Oculus would ship more than 100,000 to 200,000 Rift headsets this year. I believe that Palmer's statements are more of his wishes and hope than the reality of the current situation, similar to what we saw with pricing of the Rift".
Sag continued: "I believe that it would be absolutely amazing if Oculus shipped more than 1 million Rift headsets this year, but I'm simply not convinced it will happen. If it does, I will be both impressed with their manufacturing capabilities as well as the sales numbers. But this could also be a strategic move by Oculus to convince more developers to use the Rift because it is already gaining traction based on such statements".
Now, we just have to wait until March 28 when the first batch of Rift's start shipping until we can better understand the numbers.
Related Tags