NASA provides MIT with humanoid robot, will help out space missions
MIT receives humanoid robot from NASA to test and develop for future space missions.
Published
0 minutes & 52 seconds read time
NASA has announced that it will be providing MIT's Computer Science and Artificial Intelligence Laboratory (CSAIL) with one of its huge 6-foot, 290-pound humanoid robots. MIT will use it to test and develop for future space missions to Mars, and beyond.
CSAIL Principal Investigator Russ Tedrake will work on algorithms for the robot, which is known as "Valkyrie" or "R5". Tedrake's work will be part of NASA's upcoming Space Robotics Challenge, with its missions to create more dexterous autonomous robots that will help, or one day replace humans on "extreme space" missions.
NASA says that it's interested in humanoid robots because they can assist, or replace humans working in extreme space environments. For future missions, humanoid robots can do tasks that humans simply can't do - like out in space itself, where humans die with a lack of oxygen - and that little thing called gravity.
Associate Administrator for the Space Technology Mission DiDirectorateSTMD) at NASA HQ in Washington, Steve Jurczyk, said: "Advances in robotics, including human-robotic collaboration, are critical to developing the capabilities required for our journey to Mars. We are excited to engage these university research groups to help NASA with this next big step in robotics technology development".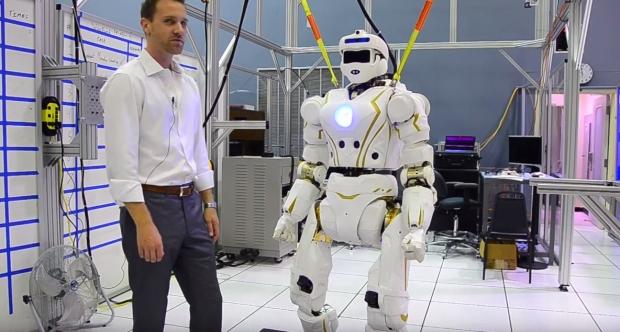 Related Tags