World of Tanks update 9.14 is gonna be big, plenty of bang to it
World of Tanks' next update is looking quite good with a public test of the new features coming very soon.
Published Tue, Feb 9 2016 12:02 PM CST
|
Updated Tue, Nov 3 2020 12:01 PM CST
World of Tanks is getting a pretty hefty update soon. Wargaming.net showed off the progress their making and what they're working on with version 9.14.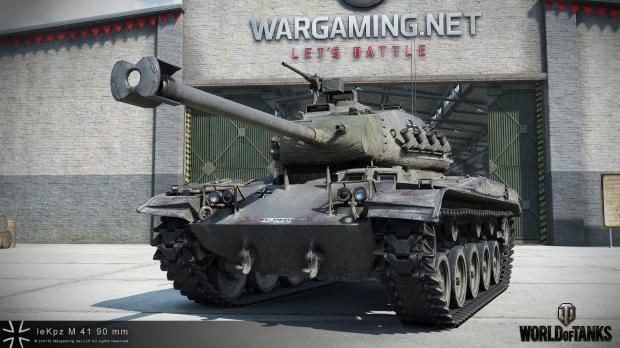 Like always they're hard at work meticulously recreating new tanks to bring into the fight. For this version they plan on introducing us to the mighty M41 from Germany (showed above) as well as some new Russian, French and British tanks. They slowly add in new tanks and replace others it keep things interesting and to add some flair. The level of detail is astonishing as well.
But this isn't just about adding new vehicles. They're improving the movement physics and improving sound-effects to make it sound and feel a bit more like you're actually driving a huge hulking piece of metal around. Module research will be simplified for the starting stages, to help make it easier for beginners to get into the game. And of course there's more.
The consumable system is getting a small overhaul, making it a more automatic process. You used to have to specify which component or crewmember to heal, no longer though. This upcoming update is being taken for a spin by a very select group of players who'll make sure it's up to snuff and works just like it should. Soon they'll push out a public test and then it'll go live when they're comfortable. So far it's looking quite good though.
Related Tags