PSA: Steam kicks off their Lunar New Year Sale, you can dive right in
The Steam Lunar New Year sale starts today and runs through February 12th. There are a lot of games to peruse, and a lot choices to make.
Published Fri, Feb 5 2016 8:12 PM CST
|
Updated Tue, Nov 3 2020 12:01 PM CST
Steam just started another sale to celebrate the Lunar New Year, and it's going on until February 12th at 10AM PST. And there're over 8,931 games on sale right now.

It's doubtful you won't find at least something to enjoy in their extremely large selection of discount games. ARK: Survival Evolved, Fallout 4 and even XCOM: Enemy Unknown can be found, great games at any price. But there are savings of up to 75% depending on the game. But first you must choose your own adventure, starting with whether you wish to swim across a body of water, or drive. Each category you choose (at the bottom of each page) gives you a list of different games appropriate to your choice.
This comes just weeks after the end of Steam's highly successful Winter Sale, which helped bring in record amounts of revenue for developers and Valve alike. This time you get to follow along and make your own story as you get games curated for you.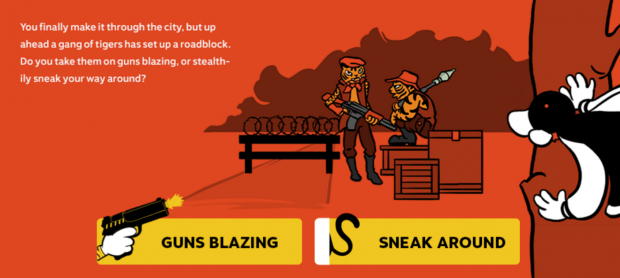 Related Tags