Far Cry Primal is more vertical and lets you be a rock climber
Ubisoft showed off the climbing and vertical element inside Far Cry Primal. It's going to be a big part of the game.
Published Fri, Feb 5 2016 4:50 PM CST
|
Updated Fri, Apr 2 2021 2:33 PM CDT
Ubisoft showed off some intimate gameplay from Far Cry Primal today in a live-stream they conducted to answer some questions about the upcoming prehistoric survival game.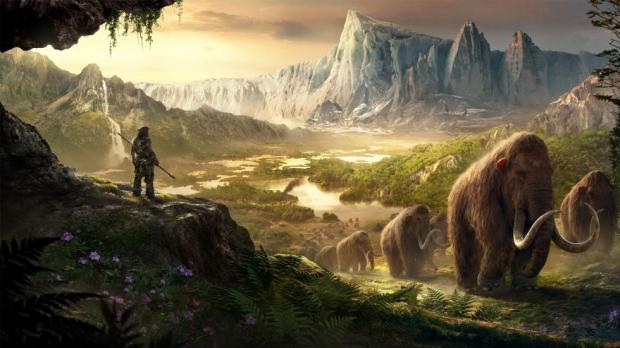 During the stream they traversed through a system of caves to show off how they've made the game far more vertical in nature. You'll have a climbing claw to help you move up and down through the caverns and the rest of the outside world. The combination should give you a lot of options on how to approach conquering the world around you by giving you a more realistic, true to history, and challenging way to get around. And don't worry about getting lost, there'll be a tracking system to retrace your steps, like bread crumbs.
It was interesting to see the attention to detail paid to the design of this particular cave, with fireflies flitting about and the lighting from your torch dancing about the cave walls. If you want a more immersive experience you'll even be able to turn the HUD off completely.
Variety was one of the issues that they wanted to tackle, because of the large game world and the environment they're trying to capture. There're different species of each animal and a variety of models to keep things visually interesting. Even human characters will differ slightly.
Far Cry Primal has been likened to Skyrim in the Stone Age, or even compared to a generic survival game. From the various examples of gameplay shown thus far, it seems that Ubisoft really wants to make a caveman simulator that lets you experience what it was like (within obvious limits) to live in that time period with all the challenges associated. It really doesn't seem to be very much fun, based on that premise alone, but we'll see when we get to delve a little more deeply into it.
Related Tags