Let's face it: current-gen console gaming isn't hard drive friendly. Since a single 50GB game takes up 10% of an Xbox One's stock 500GB hard drive, gamers often have to delete and swap out titles in their library to keep up. But ADATA aims to avoid the frustration with its new line of spacious Xbox hard drives.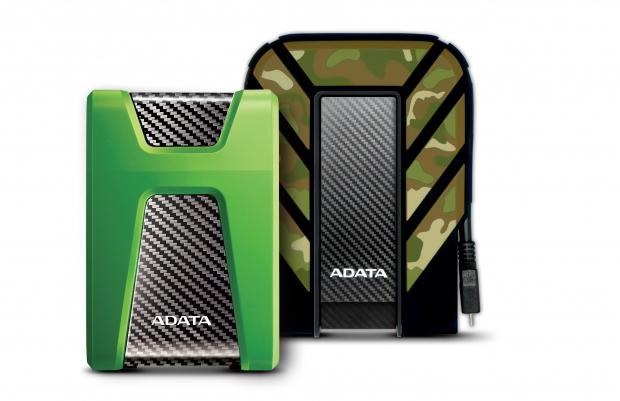 ADATA's new HD650X and HD710M external hard drives are specifically designed to give Xbox consoles a much-needed boost in storage capacity. Both models sport USB 3.0 connectivity for speedy transfers and come in 2TB flavors for optimum storage, offering up to four times the capacity of stock HDD's. The drives support easy plug and play setup, and are compatible with Xbox Ones, Xbox 360s and Windows 10 PCs.
The HD650X external HDD sports a lively lime-green style that matches the Xbox theme, and ships with a 3 year warranty despite it being quite durable against HDD-destroying elements like water, dust and electric shock.
The HD710M variant sports a rugged camouflage style, and has high-grade water, dust and shock-proofing to ensure maximum portability protection. In fact, the HD710M can withstand submersion in 150cm of water and is ultra-tight to prevent dust contamination. It also meets the US Army's rating for extreme shock resistance, so you won't have to worry about data corruption due to power surges.
ADATA's new external Xbox HDD duo are extremely versatile, dependable, and portable. The HD650X has an MSRP of $119 for the 2TB model, and the HD710M costs $80 for the 1TB variant and $130 for the 2TB flavor.