Next ARK: Survival Evolved patch to fix the Xbone FPS problems
ARK: Survival Evolved's next update might just fix the horrible framerate problem currently present on the Xbox One, as well as add in a lot of PC content.
Published Mon, Feb 1 2016 7:30 AM CST
|
Updated Tue, Nov 3 2020 12:01 PM CST
ARK: Survival Evolved has received quite the following on the Xbox One, even though it seems to have been plagued by rather dissatisfactory performance when compared to its PC counterpart. The level of detail and framerate have a lot of catching up to do, and the next patch from Studio Wildcard should do just that.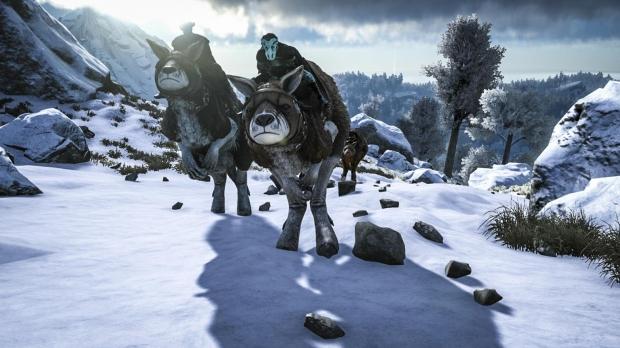 On Twitter they gave us a little preview of what's to come with patch v732 for the Xbox One. And it looks like a lot of content is being brought over from the PC, with a lot of small insects and beer coming over. But one of the most important fixes for Xbox One players is the improvement of the framerate. Hopefully they've been able to better optimize for a smoother experience. The stuttering that occurs is frequent, and breaks the immersion.
And this is also the patch that's going to get old-school split-screen multiplayer support, for those times when you want to brave the wild and wonderful land with your friends literally sitting next to you. The patch, which should be out around the 10th of February, will fix more than just what's listed in the Tweet below.
Related Tags