Join 'The Last Witch Hunter' in our latest Blu-ray giveaway
Go on the hunt with Vin Diesel in our latest Blu-ray promotion.

Published Sun, Jan 31 2016 10:47 PM CST
|
Updated Tue, Nov 3 2020 12:01 PM CST
To celebrate this week's release of the action romp 'The Last Witch Hunter' on Blu-ray HD and DVD, we have ten Blu-ray prize packs to give away thanks to our friends at eOne Films.
The modern world holds many secrets, but by far the most astounding is that witches still live among us; vicious supernatural creatures intent on unleashing the Black Death upon the world and putting an end to the human race once and for all. Armies of witch hunters have battled this unnatural enemy for centuries, including Kaulder, a valiant warrior who many years ago slayed the all-powerful WITCH QUEEN, decimating her followers in the process. In the moments right before her death, the Queen cursed KAULDER with immortality, forever separating him from his beloved wife and daughter. Today, Kaulder is the last living hunter who has spent his immortal life tracking down rogue witches, all the while yearning for his long-lost family. However, unbeknownst to Kaulder, the Witch Queen has been resurrected and seeks revenge on her killer, leading to an epic battle that will determine the survival of mankind.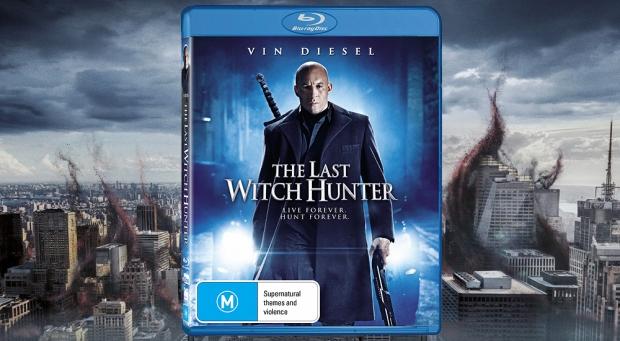 To go into the running to win a prize, simply correctly answer the following question:
Name the 1999 animated film which star Vin Diesel lent his name to?
To enter, simply 'like' this post and share via Facebook or Twitter and send your answers, along with your postal address to ben at TweakTown dot com before the competition closes on February 4.
'The Last Witch Hunter' is available on Blu-ray, DVD and Digital from Australian retailers on February 3.
Related Tags