Most of you have either heard about or have been in the middle of Snowzilla - which reached the East Cost of the United States in a big way between January 22 and 24.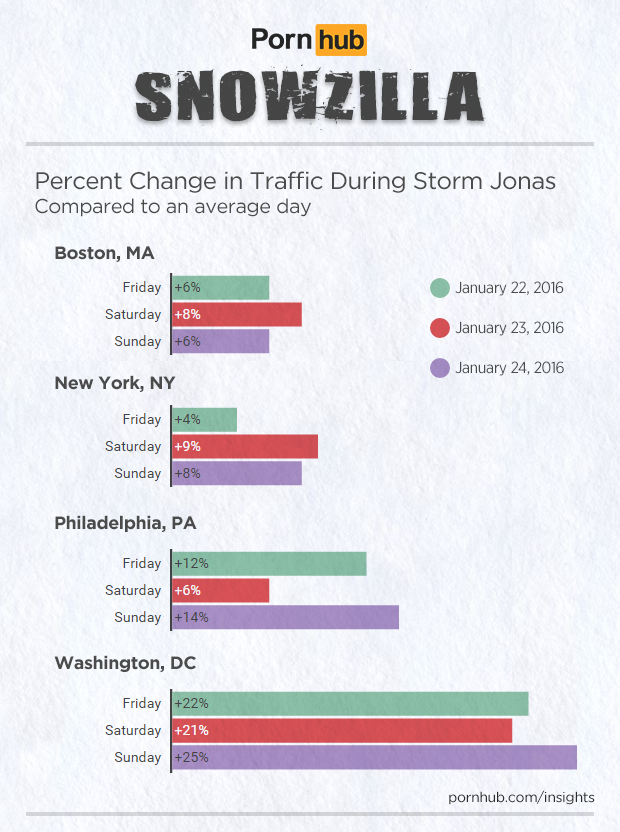 Well, mega porn giant Pornhub had a noticeable increased in their traffic, with the company focusing a new report on the four East Coast cities, which were plowed by Snowzilla the hardest. Pornhub's report sees the traffic in Boston, New York, Philadelphia and Washington were swollen, compared to usual.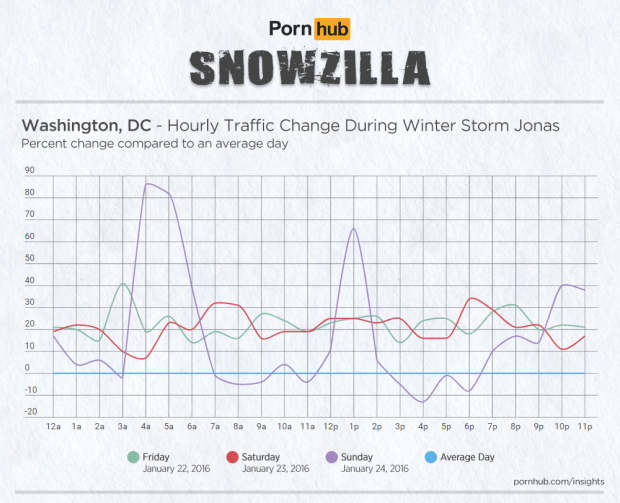 Washington had the largest increase in traffic, with 22% more on Friday, 21% more on Saturday and the tip of it happened on Sunday, with a 25% increase in traffic compared to an average day for Pornhub. If you want to get into the nitty gritty, Pornhub has traffic by the hour over Snowzilla, too.
Pornhub's full report is filled with some awesome breakdowns on the numbers during Snowzilla, which is worth a look.