New mod brings co-op to Fallout: New Vegas
Online co-op comes to the Fallout universe for the first time ever.

Published Thu, Jan 28 2016 4:31 PM CST
|
Updated Tue, Nov 3 2020 12:01 PM CST
Every Fallout player has thought the same thing at one time or another: what would co-op be like in Fallout 3, or New Vegas? Now thanks to the magic of mods, co-op multiplayer is possible in the Mojave Wasteland.
A modder by the name of nvm_corporal has helped create NV: Multiplayer, the first-ever co-op mod for Fallout: New Vegas that lets gamers team up with friends to explore and quest together. The way FV: Multiplayer works is that one player hosts an online session that others join, and the host's game--inventory, quests, etc--is constantly synchronized with everyone else's. The project is by no means finished or complete, but you can find more info at this Reddit thread, or this FAQ page.
"The way it works currently is that quests are clientside, they still take place in the world but one player in a location will synchronise entities/NPCs to other players around them. This means that if you entered an area where a quest NPC should be, and someone has previously killed them in the cell (whilst someone is currently in it with you), then you will fail the quest on entry."
Due to the extremely ambitious nature of the mod, the team had to push New Vegas' Gamebryo engine to its limits. NV:MP currently has 91,041 lines of C++ code, and despite all the work that's gone into the mod so far, it'll always be free.
Sadly NV:MP doesn't support dedicated servers, and likely won't when it's released, but the team is interested in realms and large servers to power the online multiplayer. PVP may be included, but the post didn't make any mention of player-vs-player action.
The devs plan on holding a huge beta test in two weeks, so if you're interested in helping test New Vegas: Multiplayer, be sure to sign up on the game's homepage.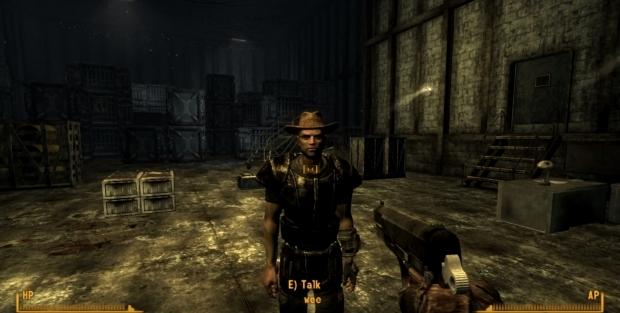 Related Tags