Ever curious what Tyria looked like from above? Well now you can gently enjoy the landscape as you glide down towards the world in the latest Winder Update of 2016 for Guild Wars 2, which is live right now.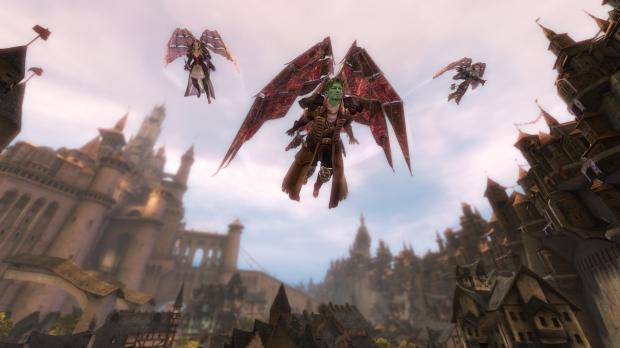 The major addition in this update is the addition of Gliding to the whole Tyria, something that was already available only in select parts of the world when Hearts of Thorns came out. So if you dare, you can enjoy a gorgeous view of Tyria and risk death as you speed towards the ground.
But that's not all in this substantial Winter update. The Lunar New Years is back and you can celebrate the year of the Monkey in Divinity's Reach, with all kinds of festivities and fireworks. Another great new addition is the Eldvin Monastery Brew of the Month Club, where you can collect 12 limited edition brews by visiting major cities. The reward for that is a unique title, a backpack skin and a guild decoration.
Under the hood there are a lot of other balance changes and tweaks to make the game a bit more pleasurable. Things have become even more polished for a game from 2012, that has exceeded expectations by quite a bit. Check out the full patch notes right here.