Introducing Brave, the new browser that blocks ads by default
Brave is a new kind of browser that aims to turn web advertising on its head.

Published Thu, Jan 21 2016 12:34 PM CST
|
Updated Tue, Nov 3 2020 12:01 PM CST
Ex-CEO and co-founder of Mozilla Brenden Eich has revealed Brave, a new kind of internet browser that wants to disrupt ad-based web surfing.
Brave essentially acts as a filter for the traditional web surfing experience: the browser blocks all targeted ads and replaces them with non-invasive "anonymous" ads. The browser will be released across iOS, Android, Windows and Mac OSX, and is part of the company's "high-precision and privacy" platform, which is powered by a virtually-hosted cloud infrastructure. Brave not only blocks existing ad structures, but also denies cookies that can identify users. The best part is that Brave won't store your user data at any point, ensuring privacy.
"We are building a new browser and a connected private cloud service with anonymous ads," Eich said on the company page. "Brave browsers block everything: initial signaling/analytics scripts that start the programmatic advertising "dirty pipe", impression-tracking pixels, and ad-click confirmation signals. By default Brave will insert ads only in a few standard-sized spaces."
The browser is part of a new ethos of the web experience, one that involves users and advertisers compromise and meet each other half way. Brave wants to remedy the web and take away the need and compulsion for adblock software by funneling carefully-curated advertisements through a filter, thus making the web surfing experience much more pleasant. Cleaning out ads can dramatically improve browser speed, as shown in the video above.
But how would the new revenue system work? Details are a bit sketchy, but PC World says that Brave will share 55% of its ad revenue with publishers, and even claims that it'll pay out 15% to users who can "turn that money over to their favorite sites or keep it".
As per the FAQ page, Brave will use BitCoin for payouts: "We'll use BTC only for permissionless payment delivery to user and publisher wallets That we will create using BitGo's APIs."
If Brave catches on and gets at least 7 million users then Eich promises to shrink the ad count to as little as one ad per page.
Brave is currently only available for testers and developers, and we're not sure when the browser will be ready for public use. For more information, check the FAQ page.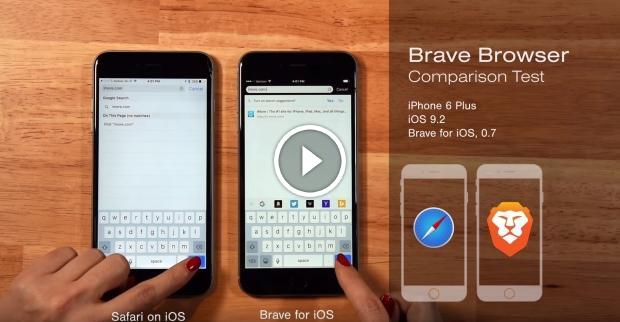 Related Tags