Mic controls, more capture modes come to GeForce Experience beta
GeForce Experience beta update adds lots of support for windowed and desktop functionality, plus more mic controls.
Published
0 minutes & 57 seconds read time
NVIDIA's latest beta update for its GeForce Experience software adds yet more juicy new features.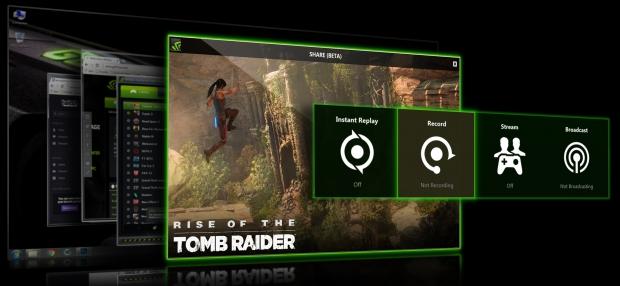 First up are desktop and windowed mode capture and streaming. Pretty self-explanatory: if you want to capture or stream non-game activities happening on your PC, you can now do that. As well, if you prefer to play your games in windowed mode, you can now do that while not being prohibited from recording or streaming. To access this unified mode, navigate to Preferences > Share and check "Turn on desktop capture for Instant Replay, Record, and Broadcast". Good to know: you can switch back and forth between fullscreen and desktop modes without interrupting recording or streaming, and you can capture screenshots while in this mode, too.
Next is new mic controls which allow you to change your recording device, adjust recording volume, and utilize mic boost. The new controls are in addition to the previously added ability to mute your mic and switch between Push-to-talk and Always on modes.
Apart from that, there are some bug fixes, some relating to Shield, and one for an "intermittent GPU power state fluctuation" that can occur when your system is idle.
Update through Experience itself now, or head here if you've never downloaded it before to grab it.
Related Tags