CES 2016 - Phanteks has teased its Enthoo Evolv ATX Tempered Glass Edition case recently, showing that a change in material can take a case from seeming mainstream and shoot it into looking spectacular.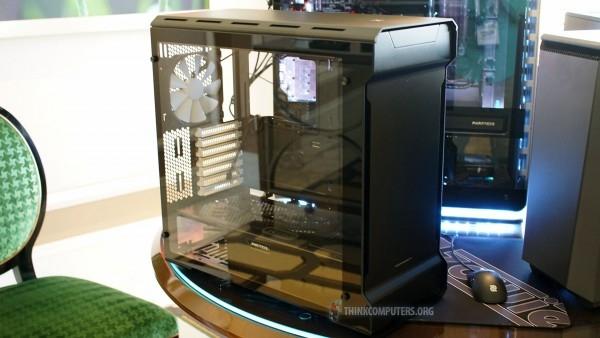 Featuring an extremely reflective glass surface, Phanteks' new case features tinted and tempered glass side panels on both sides of the chassis, as reported by Tech Power Up recently. The spectacular side panels are secured through the help of thumb screws and feature this glass material from top to bottom.
With the rest of the chassis being identical to the regular Phanteks Enthoo Evolv ATX spec sheet, expect this new model to hit the shelves in March, priced at $190.
Image courtesy of Think Computers