AMD drops the price of the R9 Nano to $499, now a far better value
AMD just announced a price drop of the R9 Nano from it's original $649 all the way down to $499, which makes mini 4K gaming possible at a better price.
Published
1 minute & 4 seconds read time
The price of the R9 Nano from AMD just dropped by $150 to $499, which makes it a much better value and accessible to more people than it has been before.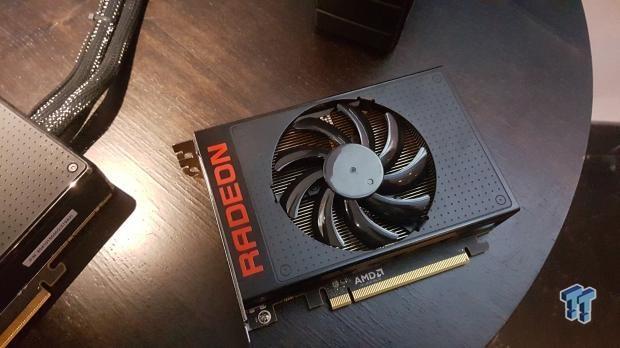 In our review we really enjoyed the form-factor and performance given the power target of the Nano compared to it's big brother. In most cases it was 90% or above of the performance of the Fury X while sucking far less power and only being slightly louder. But what we didn't like was the high-price when it wasn't exactly performing at the same levels as the other $649 card in AMD's stable. It just didn't make sense, even if it was a fully enabled Fiji XT. Now that's been fixed.
This allows the Nano to potentiall be a more viable option in the eyes of gamers for their ITX rigs. It can do 4K when paired with the right CPU (and with the right graphical settings), and is now the only card of it's kind at this price point in this form factor. NVIDIA doesn't have anything to compete with it. The 970 ITX flavors are cheaper, but also not nearly as fast in any metric. So now there's no excuse not to at least consider team red when looking at your next minuscule system.
The new price should be trickling down to retailers very soon.
Related Tags