Soothe your eyes with this amazing 'Project Grey' custom PC build
Soothe your eyes on this older, yet amazing Phanteks custom build by Malik Customs.
Published Thu, Jan 7 2016 5:20 AM CST
|
Updated Tue, Nov 3 2020 12:02 PM CST
If you've been overwhelmed by the sheer amount of press releases and news articles to come from CES 2016 in las Vegas, soothe your eyes on this slightly old yet stunning build called Project Grey.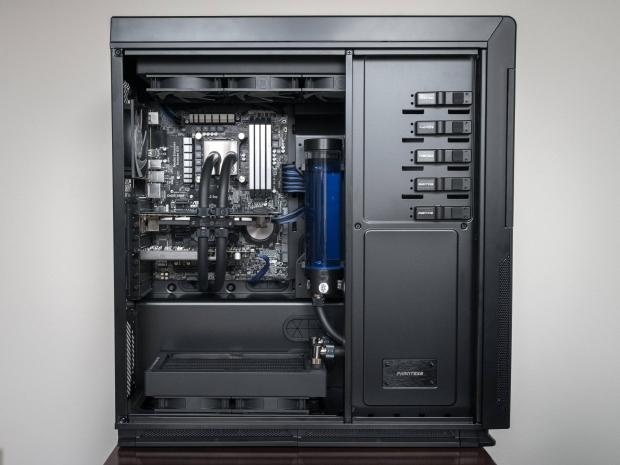 Created by Malik Customs, this build was spotted on the Ocaholic Facebook as part of its 'Rig of the day' series, featuring a Phanteks Enthoo Primo Ultimate chassis, housing an ASUS Z97-AR motherboard.
This grey and blue highlighted system is simplistic and packs a cooling punch thanks to EK Water Blocks fittings throughout, further incorporating an ASUS Xonar Essence STX II 7.1 sound card to ensure it's not only just for looks, it would make a stellar gaming PC too.
The full components list is as follows:
Intel 4790k

Corsair Dominator Platinum 16 GB 2133Mhz

Phanteks Enthoo Primo Ultimate
ASUS Z97-AR

ASUS GTX 970 Strix

ASUS Xonar Essence STX II 7.1

Seasonic Platinum 760W

CableMOD Blue/Black cables

Kingston hyperX SSD 120GB x2

EK-Supremacy EVO - Full Nickelback

EK-FC970 GTX Strix - Acetal+Nickel

EK-FC970 GTX Strix Backplate - Black

EK-RES X3 250

EK-XTOP D5 PWM - Acetal (incl. pump)

EK-CoolStream PE 480

EK-CoolStream PE 240

EK-Vardar F2-120
More information can be found here.
Related Tags