CES 2016 - The tiny GIGABYTE BRIX computer systems just got beefier, with the trade show in Las Vegas bringing around an announcement that this tech giant will be throwing Intel Skylake processors into new models, including i3, i5 and i7 chips.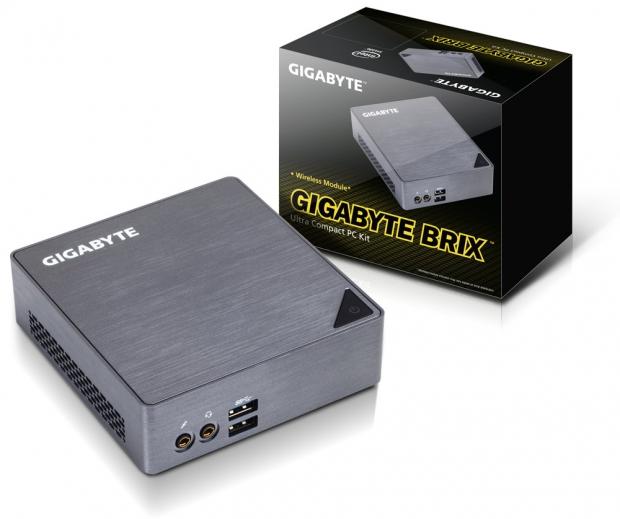 Coupled with Intel HD Graphics 520, the BRIX will further offer support for a 2.5" SSDs or HDDs, while also offering M.2 compatibility. USB 3.0 ports are now standard with HDMI and DisplayPort being thrown in, giving the BRIX the ability to send signal to three displays in total. Wrapping up the feature list is Intel Thunderbolt 3 support, found on the new GB-BSi7T-6500 and GB-BSi5T-6200 models only, meaning that the BRIX will be capable of Power Delivery 2.0 for fast charging and can daisy-chain up to 6 devices in total.
While this sounds quite promising, issued press release didn't mention any availability or pricing information.