CES 2016 - If you're worried about someone whipping out a bobby pin and Fallout 4-style breaking into your luggage, Dog & Bone are now offering its LockSmart Travel product, a TSA approved, keyless, Bluetooth connected luggage padlock and app.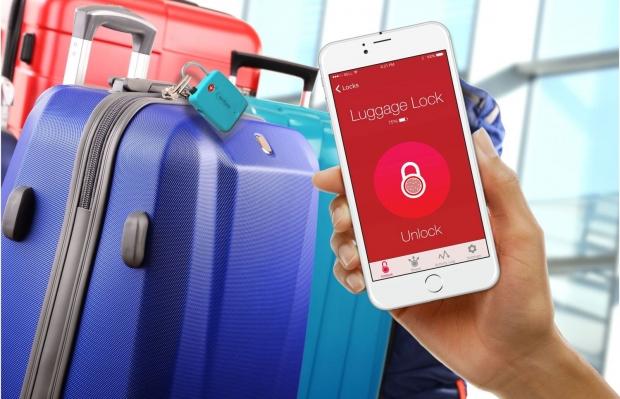 The app is compatible with Apple iOS and Google Android operated phones, functioning as a keyless and trackable way to keep your belongings safe. Access can be granted to additional smartphones by the owner, hopefully removing a flat battery issue. There isn't any override system as far as we know right now, so what's worrying is that you could be stuck in a foreign country with a flat phone, locked bag and the charger nestled safely within your locked baggage - unable to be taken out and used.
Set for availability in early 2016, the lock contains 128-bit encryption and will cost artound $100.