Intel supercharges new Compute Sticks with M3, M5 processors
Intel upgrades its Compute Sticks with beefy M3 and M5 processors and makes some much-needed alterations.

Published Wed, Jan 6 2016 4:46 PM CST
|
Updated Tue, Nov 3 2020 12:02 PM CST
CES 2016 - Intel has refreshed its portable Compute Stick with three different configurations that put the original to shame.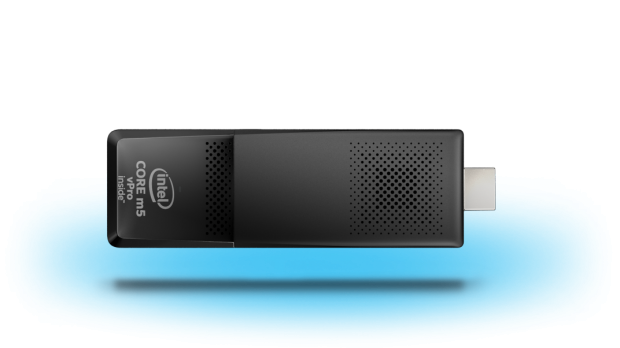 Intel's Compute Stick is an amazing idea on paper. I mean, who wouldn't want to turn any given HDTV or monitor into a fully-fledged desktop workstations? Intel's first iterations of the PC-in-your-pocket hardware was anything but practical, however: it was slow at performing tasks and didn't live up to its claims, making it more of a starting point than an actual finished product.
Now Intel is back again with its new trio of Compute Sticks, each of which tremendously outshine the "beta" variant. Thanks to additions like two USB ports and 802.11ac Wi-Fi, the chip-maker's new line of HDMI PC sticks completely blows away the original. Intel has even managed to shove in its new high-performance M3 and M5 CPUs into the top-tier variants.
Even the $159 entry-level Compute Stick is two times faster than its predecessor, sporting an upgraded "Cherry Trail" Atom processor, 2GB of onboard RAM, 32GB storage, pre-installed Windows 10, and arguably the best upgrade, two USB ports--a USB 2.0 and 3.0.
The higher-end Intel Compute sticks are a bit more pricey. In the middle is the $399 Compute Stick Core M3 VPro model, which comes with--you guessed it--an Intel M3 processor, 4GB of onboard RAM, and 64GB storage.
The M5 CPU variant will run $499 and is the same as the M3 model except for the processor. One of the biggest changes in the beefier sticks is that they only have a single USB port on the stick, but the power charger packs in two USB ports for extra accessories.
"Pop it out of the box. Pop it into your TV. Go. It's that easy to transform any HDMI* TV or monitor into a powerful computer with all the expected benefits of a premium Windows® 10 experience," Intel's official website boasts.
Additionally the new Compute Sticks will need a separate power adapter in order to operate. Traditional HDTV's don't supply enough juice to run the sticks, so Intel has packed in an obligatory power charger with each model.
The entry-level Compute Stick will be released soon, whereas the M3/M5 versions will be available starting in February.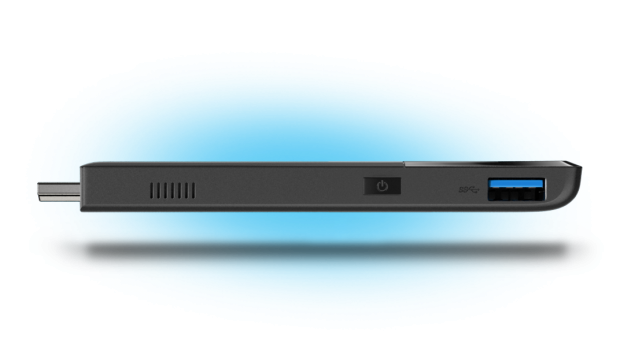 Related Tags