Vuzix showcases AR and VR glasses at CES 2016
Vizux shows off its flexible range of AR and VR hardware, covering all the bases of the new reality tech.

Published Tue, Jan 5 2016 8:33 PM CST
|
Updated Tue, Nov 3 2020 12:02 PM CST
CES 2016 - Vuzix aims to cover the full world of next-generation entertainment with its AR and VR hardware, presenting the latest configurations of its headset trio at CES 2016.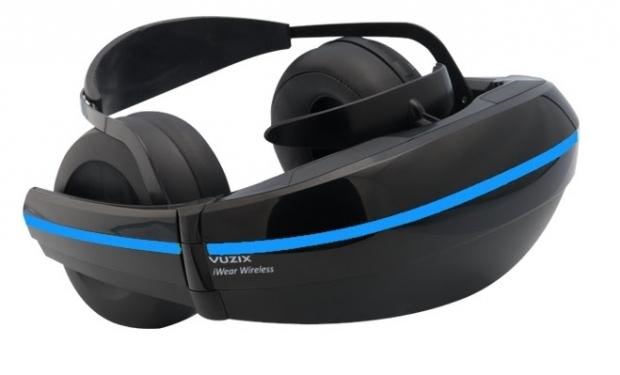 While Microsoft's HoloLens, the Oculus Rift, and HTC's Vive usually steal The Next Big Thing limelight, companies like Vuzix are stepping in to the new market with a range of video eyewear and smart glasses to cover the full range of mobile VR, PC VR, and AR solutions.
Vuzix currently has a trio of hardware aimed at revolutionizing how we see and connect to the virtual and real-world, including Android-powered VR headsets, a Google Glass-like contender, and video-powered sunglasses. Check below for a quick synopsis of Vizux's line of video glasses and headsets
iWear Wireless Video Headphones - Powered by Android 5.0, the iWear headset is a wireless and mobile VR solution that can run a smattering of Google Play apps as well as play VR games and stream 2D, 3D or 360-degree VR movies.
VidWare B3000 Waveguide Sunglasses - Vizux is the first to put integrated video on a pair of stylish sunglasses. Some models of the glasses are AR-ready, whereas others can connect to the cloud for seamless entertainment and information access.
M3000 Monocular Waveguide Smart Glasses - This AR headset is Vizux's answer to the Google Glass, and is tailor-made for the enterprise sector with features like hands-free digital connectivity, 2-way video recording, and flexible AR overlays. The M3000 seems to be built on the company's M100 line, and will feature improved processing power and better ergonomics for a better fit.
Related Tags