The Big Apple will soon have 24/7 access to free gigabit-speed Wi-Fi.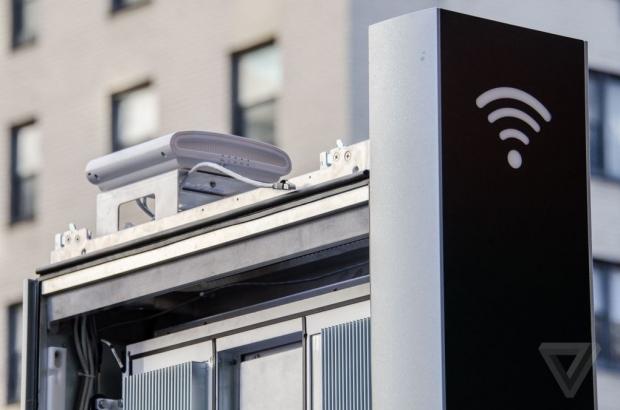 To the elation of New Yorkers everywhere, New York City is already starting to install its massive five borough Wi-Fi array which will provide free access to high-speed internet connections.
The Wi-Fi hubs--also called LinkNYC access points--will replace traditional payphone booths throughout the city. Apart from free broadband Wi-Fi on tap, the hubs will also feature USB charging stations, touchscreen panels for web browsing, devices to make free phone calls to anywhere in the U.S., a touchscreen tablet to access city services, and two 55-inch advertisement displays. The city plans to rake in more than $500 million a year in advertising revenue alone using those huge panel screens, which will cycle different adverts.
City officials plan to install more than 7,500 LinkNYC Wi-Fi hubs across the metropolis, and some 150 access points are being installed in the immediate future. The Wi-Fi hubs have a range of 150 feet, and different areas may have different max bandwidth speeds, but details are slim at the moment. While the idea of fast city-wide internet is fantastic, it may prove to be security nightmare with hackers and cyber criminals posing a looming threat. It'll be interesting to see what security measures New York City plans to implement to safeguard its citizens and if the hubs will be the victims of vandalism.
"It is fantastic that New York City is moving our communications infrastructure into the 21st century. With lightning-fast free Wi-Fi, mobile phone charging ports, free local calling and more, public payphones are transforming into a neighborhood asset. With real community input to select site locations, this new technology will reach New Yorkers where they need and want it. After years of working with DoITT and the Mayor's Office on our public payphone infrastructure, this is a big win for businesses, residents, and tourists alike," said Manhattan Borough President Gale A. Brewer.