Vulkan, DX12's open-source competition, is on the 'home stretch'
The Khronos Group's next generation graphics API is almost upon us. They're on the home stretch of development.
Published Dec 21, 2015 4:41 PM CST
|
Updated Wed, Jul 27 2022 3:53 AM CDT
1 minute & 9 seconds read time
The Khronos Groups's upcoming low-level graphics API is almost finished. Today they reported that they're on the "home stretch" when it comes to development and that we should see it in early 2016.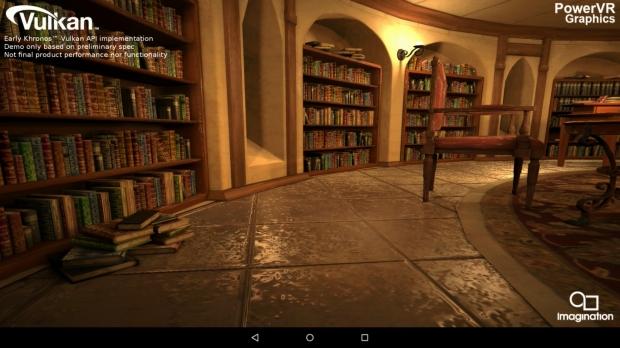 According to their blog post, the actual specification itself has been finished but they're putting on a few extra layers of polish and an extensive legal review to ensure that there are no holes. The SDK's that developers will have access to to make their games compatible are also almost done, but rely on the specification itself before they can be finished. In the end, we'll see SDK's for Windows, Linux and Android.
The successor to the aging OpenGL standard will finally be coming to us, months after DirectX 12 has already been released. The Khronos Group has said that "Vulkan will set the foundation for graphics and compute APIs for years to come and so Khronos is taking the time needed to do this right."
This slow start could temporarily slow the adoption of it, though Steam Machines might have an effect on how fast AAA games and developers use it. One developer in particular, Cloud Imperium Games, has expressed interest implementing Vulkan over DirectX 12 for it's openness and robustness.
Valve themselves have said that DirectX 12 doesn't make much sense, and you can watch Dota 2 running with Vulkan here, showing off some relatively massive battles.
Related Tags