Microsoft has just released a new list of 16 Xbox 360 games that are now playable on the Xbox One, including yesteryear hits like Halo: Reach, Deus Ex: Human Revolution, and Portal: Still Alive.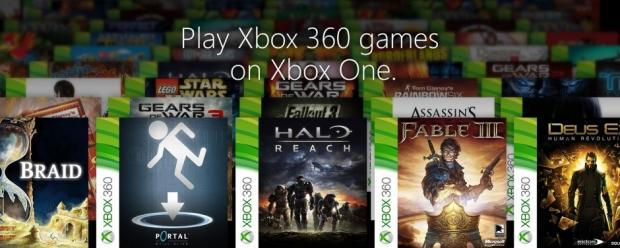 As promised, the Redmond gaming giant has delivered a new batch of backward compatible Xbox 360 games in time for the holiday season. The new offering is much smaller than the original 100 backward compatible Xbox 360 games, but Xbox fans will be delighted to see less Kinect-based titles taking up precious room for great games. Sadly there are a bunch of Xbox LIVE Arcade games, so we can't celebrate too much...however the games themselves aren't so bad. Check out the list below for the full breakdown, and remember all of these games are now playable on the Xbox One.
Braid

DEUS EX: HUMAN REVOLUTION

Doritos Crash Course

Fable III

Halo: Reach

Hydro Thunder

Iron Brigade

Kane & Lynch 2

Motocross Madness

MS.PAC-MAN

Peggle

Portal: Still Alive

Spelunky

Splosion Man

Ticket to Ride™

Zuma's Revenge!
Remember that all backward compatible Xbox 360 games played on the Xbox One can utilize nifty benefits like game streaming to Windows 10 PC's, cross-platform multiplayer with gamers on Xbox One or Xbox 360, and screenshot and video capture.
Backward compatibility is made possible by the Xbox One's new massive firmware update powered by Microsoft's custom OneCore kernal, which is a console version of Windows 10. OneCore also brings hefty benefits like DirectX 12 functionality and eventual Cortana searching support. With the New Xbox One Experience Update, the Xbox One is now literally a Windows 10 device.
After the double tragedy that was the Halo: Master Chief Collection and Halo 5: Guardians, it's great to see that gamers finally get a good Halo game on the Xbox One.