Canada is selling 'fresh hand bottled air' to polluted Chinese cities
A Canadian company is selling 100% Rocky Mountain air to the smog-ridden denizens of China.

Published Thu, Dec 17 2015 11:42 AM CST
|
Updated Tue, Nov 3 2020 12:02 PM CST
As China's smog and pollution stretch like a shadow of death and disease over the overseas country, Canadian entrepreneurs have found a way to profit from the gloom.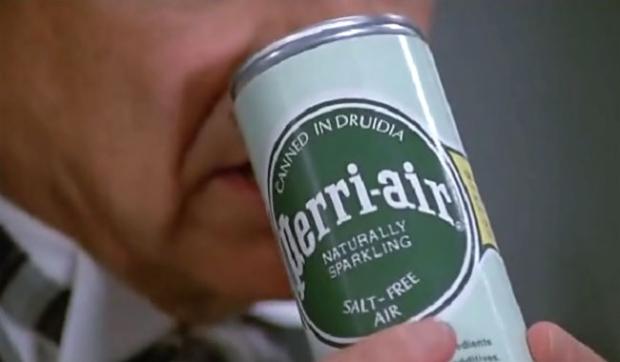 In a business tactic that would make Spaceball's Presdient Skroob smile in delight, Canadian startup Vitality Air is selling "hand bottled" cans of air to China's smog-choked citizens. China's pollution problem has become so dire that Beijing recently issued a red alert, forcing residents to stay indoors away from the toxic air. Naturally the demand for fresh, clean air--Perriair, anyone?--has surged, and business is booming from the Canadian air-hawkers. "We shipped a sample of 500 bottles to China...they sold out within a week-and-a-half," said Vitality Air co-founder Moses Lam said. "People were buying 10 bottles at a time. It's been crazy, crazy."
The bottled air consists of "crisp mountain air Banff National Park in Canada" and ships in 7.7 liter spray bottles that promise up to 150 breaths of fresh air. The bottles, which promise "100% Rocky Mountain air", are affixed to a facemask and administered in a similar fashion as hospital oxygen masks. The Vitality Fresh air cans cost $32CAD with $9 flat shipping across the globe, translating to about 192 Yuan per bottle.
China's smog problem continues to worsen, with the hazardous clouds spreading to regions outside of Beijing. Following the red alert in Beijing, China's most populated city of Shanghai issued its own yellow alert, with pollutant levels hitting record highs of 281 micrograms of particulates per cubic meter.
Related Tags