House of Cards season four will premiere on Netflix on March 4, 2016
President Underwood takes to the screens during the GOP presidential debate, teasing House of Cards S4 for March 2016.

Published Wed, Dec 16 2015 9:34 PM CST
|
Updated Tue, Nov 3 2020 12:02 PM CST
Netflix used its marketing prowess at the perfect time, teasing the fourth season of its hit show House of Cards during the GOP presidential debate on Tuesday night.
The announcement was made from the office of President Underwood, the fictional president portrayed by Kevin Spacey. Underwood told voters through a new political ad that his journey in the White House was only just beginning. A new website was also launched for the president's potential campaign, where Underwood says he's had just about enough of "political gridlock and stagnation". A statement on the website says: "Let's plow through the stubborn and smallminded and send Washington a message loud and clear".
House of Cards' fourth season will debut on March 4, 2016 for your binge-watching needs - myself included.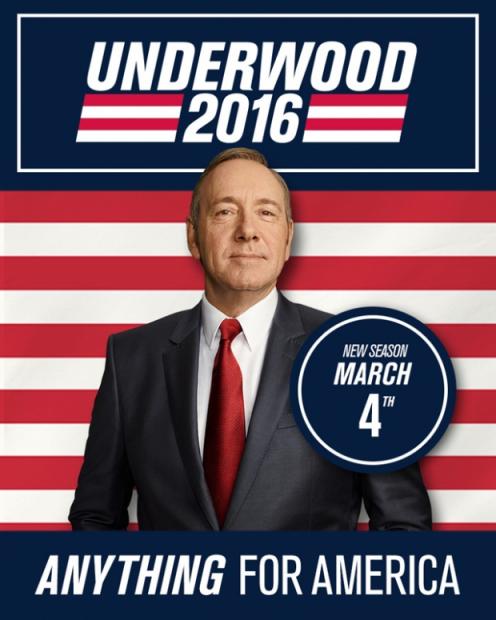 Related Tags