The Core i7-5960X is a beast of a CPU on its own, but when it's clocked up to 5GHz and beyond, it enters a world of its own. But what about 6GHz, you say? Well, that mountain has been conquered by legendary Australian overclocker 'dinos22'.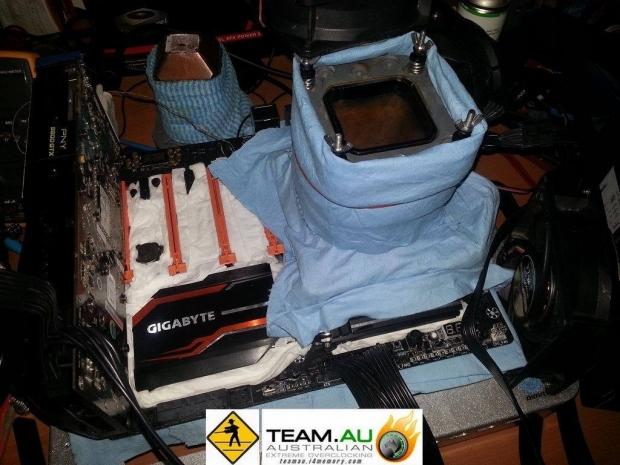 Dino 'dinos22' Strkljevic smashed the XTU World Record with his GIGABYTE X99-SOC Champion motherboard and 16GB of DDR4 with timings of 12-14-15-15, and the assistance of LN2 cooling. Dino now sits at the top of the XTU World Record leaderboards and is currently overclocking his heart away in the Country Cup competition as part of Team AU. Strkljevic is the AU Marketing Manager for GIGABYTE, so this is only going to work in both his personal, and professional favor.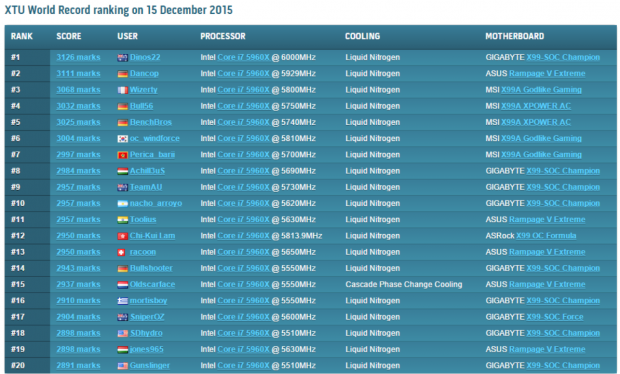 Strkljevic has livestreamed his overclocking adventures before, with the most recent livestream tackling a tutorial on the entire overclocking process - from overclocking DDR4 memory, right up to the CPU overclocking itself.