Crytek wants you to 'scale new heights' in its new VR game 'The Climb'
Crytek's latest VR game announcement is 'The Climb', built for the Oculus Rift.

Published Wed, Dec 16 2015 12:31 AM CST
|
Updated Tue, Nov 3 2020 12:02 PM CST
Crytek has already announced its first VR game 'Robinson: The Journey' earlier this year at E3 2015, but now the company has announced an Oculus Rift exclusive: 'The Climb'.
The Climb is exactly as it sounds, taking players to parts of the planet where they wouldn't otherwise visit. Thanks to the bundled Xbox 360 controller in the box for the Oculus Rift, you'll be able to use it to grab onto, and hold on for your life, the sides of mountains, huge rocks, and more. The trailer we've embedded above shows off The Climb using Oculus' upcoming Touch controllers, that won't be out until a few months after the Rift drops early next year.
As for the technical side of The Climb, Crytek has confirmed that it's running at 2160 x 2100 and at 90FPS. For a game that has you housed in a VR headset by yourself, you didn't think a company owned by the largest social network in the world would let you play The Climb by yourself, did you? The Climb might be a single-player only title, but you'll have various social factors to play around with, such as scoreboards against your friends. Each climb earns you a score which is based on various factors, such as how long it took you to complete the climb, how difficult the path you took, and more.
The Climb is due out in the "launch window" for the Oculus Rift, which is set to drop in Q1 2016.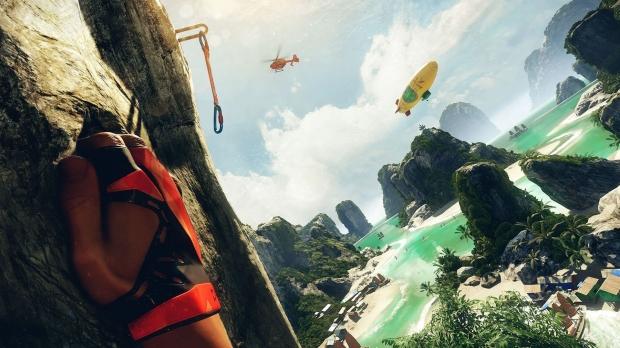 These are the type of games I want to see; different experiences to what a traditional controller or keyboard and mouse can offer. I'm ecstatic to see Crytek jumping into these games, and can't wait to see the slew of VR titles released over the years.
Related Tags