Project Reality successor Squad launches on Steam, tops charts
Project Reality spiritual sequel Squad launches on Steam Early Access, tops sales charts.
Published Tue, Dec 15 2015 11:29 PM CST
|
Updated Tue, Nov 3 2020 12:02 PM CST
Project Reality is a very popular Battlefield 2 mod that launched in 2005 and was maintained all the way through 2015. It featured an even bigger scope and emphasis on teamwork than the much-lauded Battlefield 2 and found great success among the FPS community. The team eventually went legit, forming the studio Offworld Industries and beginning work on Squad, the spiritual successor to Project Reality with equal if not greater ambition, and much more impressive graphics, courtesy of Unreal Engine 4.
After years of hard, steady work, Squad is finally available on Steam Early Access as of today. The game is nowhere near done, but the team has gone with the vertical slice model, so while large scale vehicle combat and other elements are out of the picture for now, the smaller scale infantry combat is pretty rich and from what the community is saying, more than worth picking up at its $40 price tag. The results seem to agree, as, impressively, the game is smack on top of the Steam sales charts as of press time.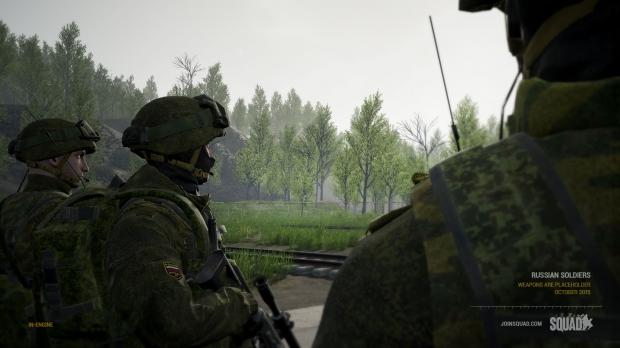 Related Tags