Minecraft bricks its way to the Nintendo Wii U later this month
The voxel indie hit finally makes its way to Nintendo's Wii U. About time, right?

Published Mon, Dec 7 2015 12:33 PM CST
|
Updated Tue, Nov 3 2020 12:02 PM CST
After years of waiting, Mojang's absurdly popular voxel-based block-building sim is finally making its way to Nintendo's beleaguered Wii U console.
When Microsoft bought Mojang for $2.5 billion, Nintendo gamers pretty much gave up hope on ever seeing Minecraft ported over to the Wii U. Today the Redmond-owned dev announced the impossible--well, the improbable given the long wait--news that the sandbox builder is indeed releasing for the Wii U, and it'll be available in 10 days time. The only caveat is the price, which is a pretty steep $29.99.
Unlike other ports of the game, the Minecraft Wii U Edition sports a feature that's unique to the Nintendo platform. Mojang notes that the Wii U flavor supports off-TV play on the Wii U gamepad, meaning players can continue playing the game even if someone else is watching the TV. The Lego-like sim also features multiplayer with up to four players in split-screen play and eight friends online.
To ensure that the Wii U flavor stands up against existing versions, the studio plans to roll out tons of add-on content packs in the "near future" including wacky Simpsons and Star Wars DLC skins, along with a slew of free updates and additions. Minecraft is coming to the Wii U on December 17 for a price point of $29.99.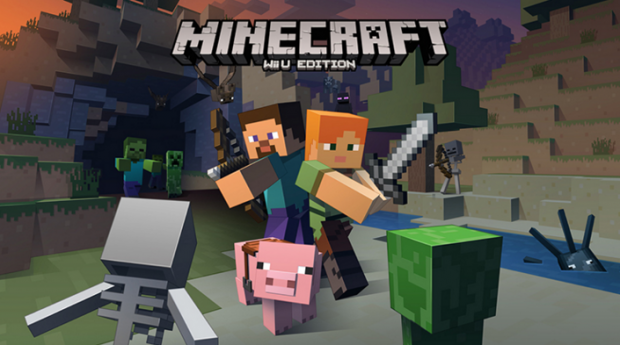 Related Tags