Intel's Skylake processors bending under pressure from some coolers
Intel is in hot water over its Skylake processors, with reports that they are bending under the pressure of third-party CPU coolers.

Published Mon, Dec 7 2015 1:18 AM CST
|
Updated Tue, Nov 3 2020 12:02 PM CST
It seems as though Intel is in some trouble with its new Skylake processors, like the new Core i7-6700K, with reports that they're bending under pressure from third-party CPU coolers.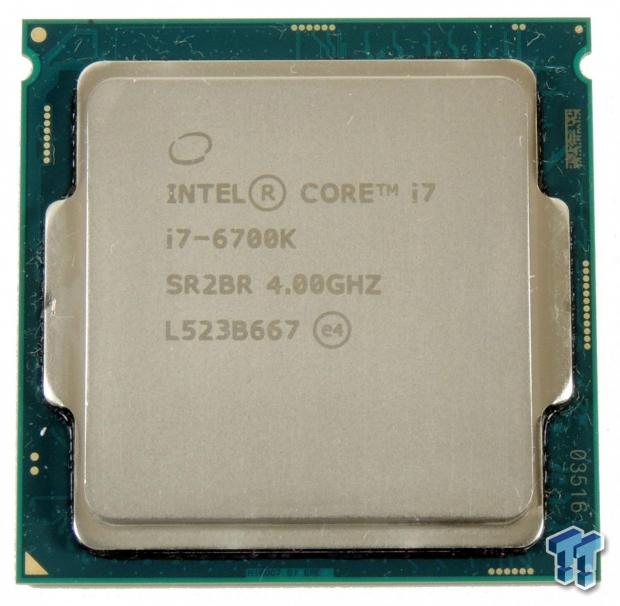 Some CPU coolers are putting too much pressure on the Skylake-based CPUs and the socket on the motherboard, causing damage. The problem begins when shipping or moving a PC, as well as other general shocks and movement - putting pressure on the mount point, bending the CPU. This can cause the pins on the motherboard to be damaged, which as you can imagine, is not good at all.
Intel talked with Tom's Hardware, confirming that their Skylake processors are thinner than previous designs, adding that they are looking into the issue as we speak. Cooler Master reached out to us today, saying: "Cooler Master has been at the forefront of Cooling Technology since its inception. With the Cooler Master designed heat-sink technology in your coolers, you are getting the best standards of thermal cooler in the world. Every cooler we ship meets Cooler Master's highest standards for providing incredible performance, regardless of the design or model".
Cooler Master added: "We would like to reaffirm our commitment to all our fans and supporters that you can rest assured, all air and liquid cooling products from Cooler Master are not affected by the mounting issue. For a complete list of Cooler Master compatible products for Intel socket LGA 1151 please click here".
Related Tags